Nokia recently unveiled its renewed brand and logo, the concept of which represents the company's commitment to sustained long-term growth, enabled by a bold and ambitious vision for the future. In an exclusive interview with Joachim Wuilmet, head of field marketing, Nokia MEA, Telecom Review garnered details about Nokia's brand strategy, unique position in the Middle East and Africa region, ESG initiatives and partnerships, as well as the company's tireless preparation for where it is headed next.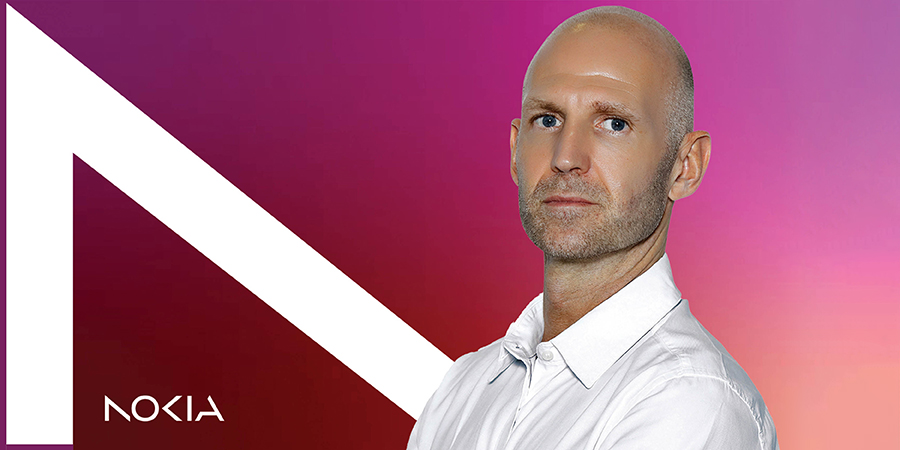 Congratulations on Nokia's brand renewal! What were the drivers behind this change?
Thank you for giving me the chance to discuss our brand 'renewal' with you. We're excited to share that, while we're still Nokia, our brand has gone through a major refresh. We've taken a bold step forward to define who we are today and where we're headed in the future.
At Nokia, our purpose is to create technology that brings the world together. We believe that the potential of digital transformation is immense, and it has the power to revolutionize businesses, industries and societies. But for this to happen, we need to ensure that organizations, machines, devices and people are all in sync.
We understand that markets are rapidly transforming, and companies are striving to improve efficiency, flexibility and productivity in a sustainable way. Digital transformation is crucial to this process, and Nokia wants to play a pivotal role in unleashing the power of networks to enable sustainable digital transformation in society.
That's why we've updated our company and technology strategy with a renewed focus on unleashing the exponential potential of networks and pioneering a future where networks meet the cloud. Our goal is to amplify the opportunities for sustainable digital transformation, and we believe that networks are the key to achieving this.
To signal this ambitious new direction and to redefine how our customers and partners see us, we've refreshed our brand to reflect our position as a B2B technology innovation leader. Our renewed brand represents our commitment to sustained long-term growth, enabled by a bold and ambitious vision for the future.
We're excited to be on this journey, and we're excited to share our renewed brand with the world, as we are by the positive feedback we have received so far from our customers, partners and Nokia employees around the world as well.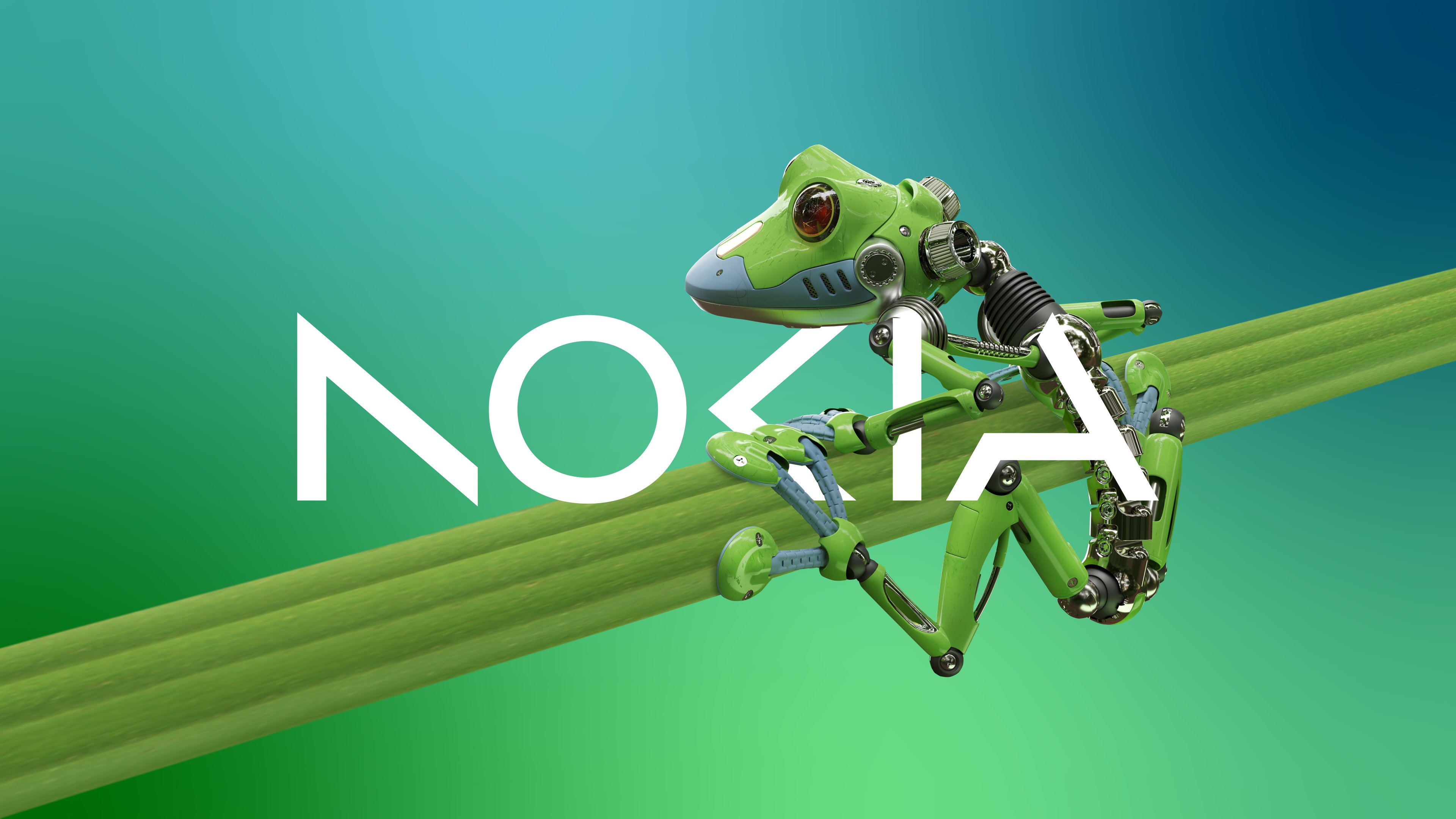 Could you tell us more about your brand strategy and accompanying visual identity?
Our brand strategy is all about transformation and growth, and we're excited to share our four key objectives with you. First and foremost, we aim to shift market perceptions to become known as an enabler of software, technology and connectivity gains. We want to be the value-added partner of choice for CSPs, and our brand refresh will be the perfect opportunity to showcase the exceptional experiences we deliver.
Secondly, we want to amplify our visibility and demonstrate the pivotal role we play as a technology partner driving growth and digital transformation across every industry. Our brand activation will reposition Nokia as a partner of choice in enterprise and inspire customers to take a fresh look at the innovative solutions we offer.
At the same time, we want to showcase Nokia as an inspiring place to work, one where an open, fearless and empowered culture thrives. Our new purpose and culture have attracted some of the best talent in the industry, and we want to continue to attract and retain exceptional individuals who share our passion for technology.
But that's not all — we're also excited to share our new visual identity with you. It's emblematic of an energized, dynamic and modern Nokia. Our new logo is a visual representation of our purpose and belief in collaboration. It features five abstract letters that work together seamlessly to read Nokia. This symbolizes our commitment to partnering with our customers and partners to deliver our shared vision.
In addition to our refreshed visual identity, we're also introducing "the power of n" to the world. The 'n' stands for the exponential potential of networks, and it represents the transformative power of Nokia's pioneering network solutions. We believe that our networks have the power to change the way we all live and work, and we're excited to share this vision.
Could you elaborate on your updated company strategy and why you think Nokia is in a unique position to increase access to connectivity and accelerate digitalization in the Middle East and Africa?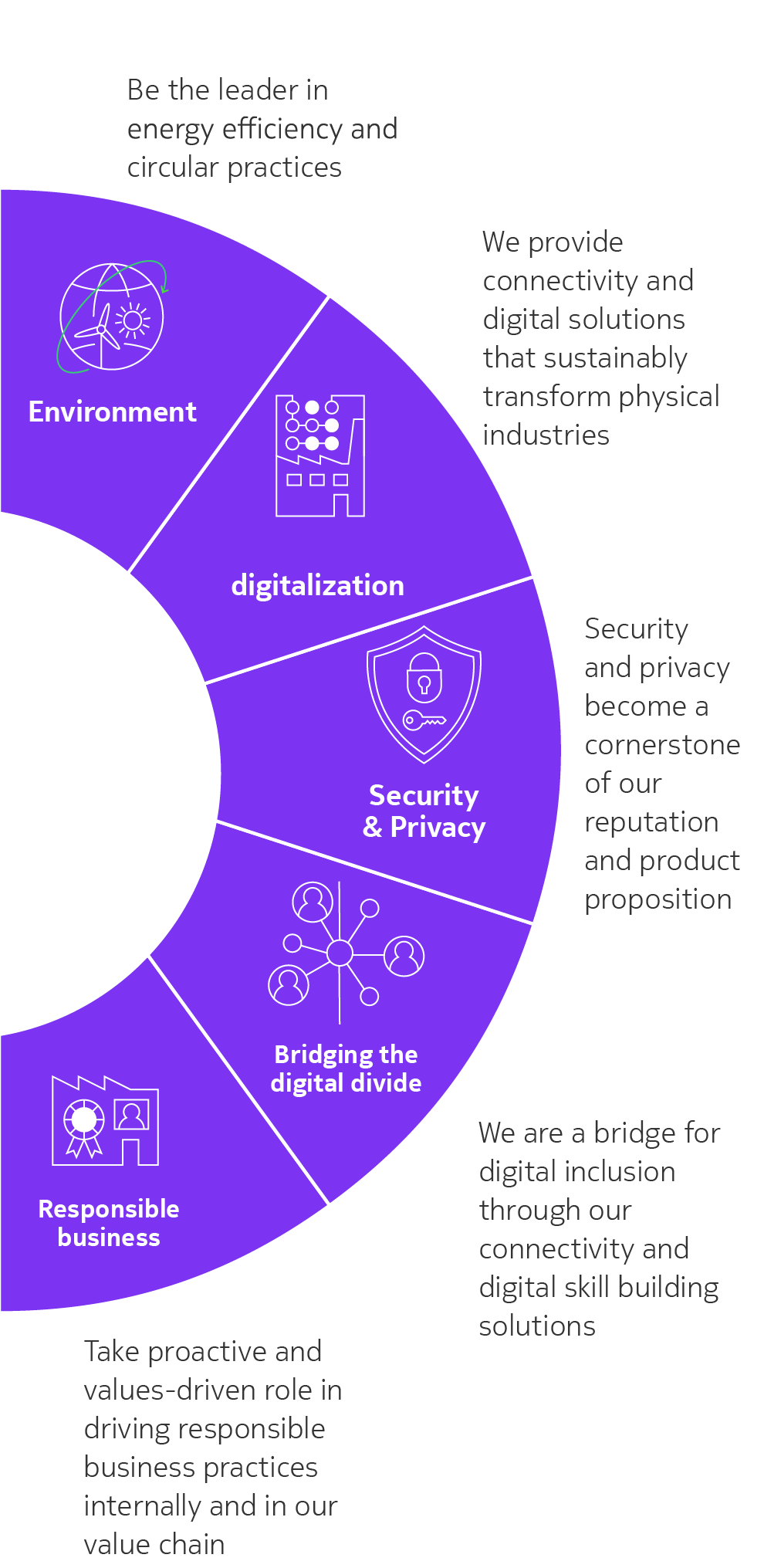 Our brand renewal is fully aligned with our long-term growth strategy, focused on three pillars: growing market share with service providers, expanding the share of enterprises within our customer mix and implementing new business models.
In terms of growing market share with service providers, we have recently made deals with MTN in South Africa to modernize their existing radio network and expand their 5G radio network, as well as with Zain in Jordan to modernize the entire radio network and deploy nationwide 5G. Nokia has been selected by Liquid Intelligent Technologies to lay down a 10,000-km multi-terabit pan-African optical backbone to enable high-speed internet connectivity and digital services across the continent.
To increase the proportion of enterprise customers, we are developing a world-class portfolio that includes private LTE networks, Software, IP and Optics dedicated solutions for various sectors, such as utilities, energy, public safety, health and mining. For instance, Nokia has collaborated with Nedaa, Dubai's sole public safety operator, to provide exceptional end-to-end public safety wireless networks. Furthermore, we have been selected by port operators across the region to facilitate the automation of terminal operations.
We are also introducing new business models such as Service Provider as a Partner (SPaaP) and Software as a Service (SaaS). Nokia has many SPaaP references in MEA, including a recent partnership with Orange Egypt and ACUD to provide its cloud-native, AI-powered Nokia AVA platform to support the development of a smart capital city in Egypt. Nokia has also been selected by Airtel across Africa to provide its cloud-native Nokia iSIM solution in a SaaS delivery model.
How important is the Environmental, Social and Governance (ESG) aspect to the company's strategic vision and transformation?
Nokia is committed to transforming its business through a comprehensive strategy that includes developing Environmental, Social and Governance (ESG) practices into a competitive advantage and becoming the "trusted provider of choice" in the industry.
Sustainability is a core component of Nokia's business and technology strategies. In fact, we see sustainability and digital transformation as two sides of the same coin. Nokia's People & Planet 2022 report outlines our performance relating to our ESG strategy and focuses on five strategic areas: Environment; Industrial Digitalization; Security & Privacy; Bridging the Digital Divide; and Responsible Business. By prioritizing these areas, we aim to maximize our impact on the issues that matter most to our company and stakeholders.
Nokia is also proud to be recognized as one of the Most Ethical companies for several years in a row. We place a high value on ethics and compliance practices, and in 2023, we were honored to be one of the two winners in the telecommunications industry recognized by Ethisphere for our strong business ethics, governance and sustainability practices.
Our ESG strategy is integral to the technology and business decisions we make, and we are committed to driving positive change through our operations.
Can you provide information about the ESG initiatives and partnerships that Nokia has been supporting in the region?
Since deploying the first telegraph line in South Africa in the 1860s, Nokia has been a major player in the Middle East and Africa market. We take pride in our contributions to the region's socio-economic development, but we recognize that there's still more work to be done. In addition to our ongoing efforts to increase connectivity and local innovation and accelerate digitalization in industries and societies, we are proud to support ESG initiatives through strategic partnerships with organizations such as UNICEF, UN Women and Forge Academy.
Our partnership with UN Women aims to promote inclusion and diversity in the Middle East and Africa. We've developed training programs and activities to increase women's representation in the ICT sector, reduce the gender gap in access to technology and drive social and economic growth in the region. Specific projects include increasing the number of women employees at Nokia in Saudi Arabia, raising awareness of cervical cancer and uterine fibroids in Tanzania, promoting STEM education in Kenya and empowering the survivors of gender-based violence in South Africa.
Another partnership we're excited about is with UNICEF and Orange Foundation, through which we launched "UPSHIFT" in Morocco. This initiative aims to empower young people with digital skills, providing training in entrepreneurship, digital literacy and cybersecurity. Our goal is to bridge the digital divide and support youth in developing their own startups. The project is expected to reach over 6,000 young people in the country, particularly those living in underserved areas.
In South Africa, we're collaborating with Forge Academy on the 5G Futures Lab. This lab enables the development, testing and demonstration of potential 5G use cases, as well as offering 5G certification training with Nokia as a partner. We're excited about the potential for this lab to help students adopt fourth industrial revolution technologies like AI, robotics and augmented reality and prepare them for the careers of the future through 5G training certification programs.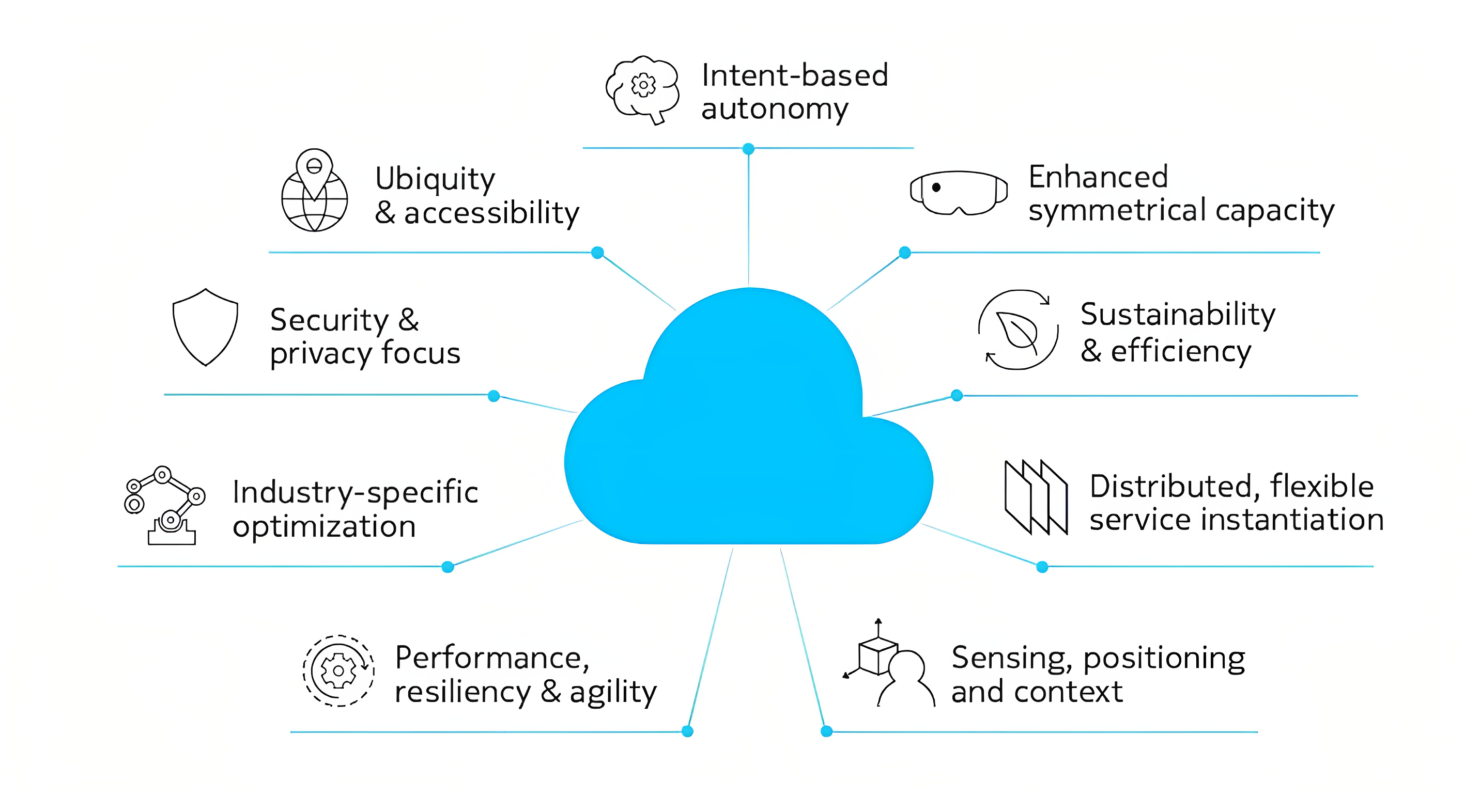 Finally, as a global B2B technology innovation leader, how do you prepare for the future?
We have crafted our technology vision to align with emerging trends and future possibilities for our customers, projecting ahead to the year 2030. Drawing on input from business units and across our company, we have developed a specific technology strategy that outlines our plans and actionable steps for realizing our vision.
Our Technology Vision 2030 envisions a network that transforms to meet the technological, socioeconomic and geopolitical demands of the future. Our technology vision identifies nine areas where we believe network capabilities will need to evolve to fulfill the needs anticipated in 2030. From human augmentation to digital-physical fusion, our network will play a critical role in the metaverse and multi-party value ecosystems, delivering innovation around new network paradigms.
Heightened sensing capabilities and context-awareness will enable dynamic and automatic adaptation of connectivity to meet user needs. The network will be 100% cloud-native, supporting a distributed architecture, openness through developer-friendly APIs, and zero-touch management and orchestration achieved through AI/ML-driven intent-based autonomy. Security and energy efficiency will be core requirements in all aspects of the network.
In addition to our core CSP customers, Nokia sees additional opportunities to work with new customers and partners in enterprise markets, who require the power of networks to operate in today's digital era. Digitalization is essential for improving efficiency, flexibility, productivity and sustainably, and networks are fundamental to this transformation. Nokia's best-of-breed portfolio across fixed, mobile and cloud networking technologies, resulting from constant innovation from Nokia Bell Labs, uniquely positions us for success.
Using consumability, software and AI as pillars, Nokia is pushing the boundaries of our transformational technologies into the future. We're building expert networks for everyone, not just the experts. These are the technologies that will transform and help our world act together, and we are devoting all our attention and resources to making it happen.