Etisalat is demonstrating the retail spaces of tomorrow at GITEX Global 2021 with futuristic solutions that will transform the brick-and-mortar experience setting the pace for digital retail and enabling a digital experience for consumers.
With 5G connectivity, digitization is a reality and during this year's edition, the demonstrations will help visitors witness the evolution of retail and experience a connected store at the same time. Now with the 5G network, it will become a critical enabler of these futuristic use cases opening up a world of opportunities for the retail sector.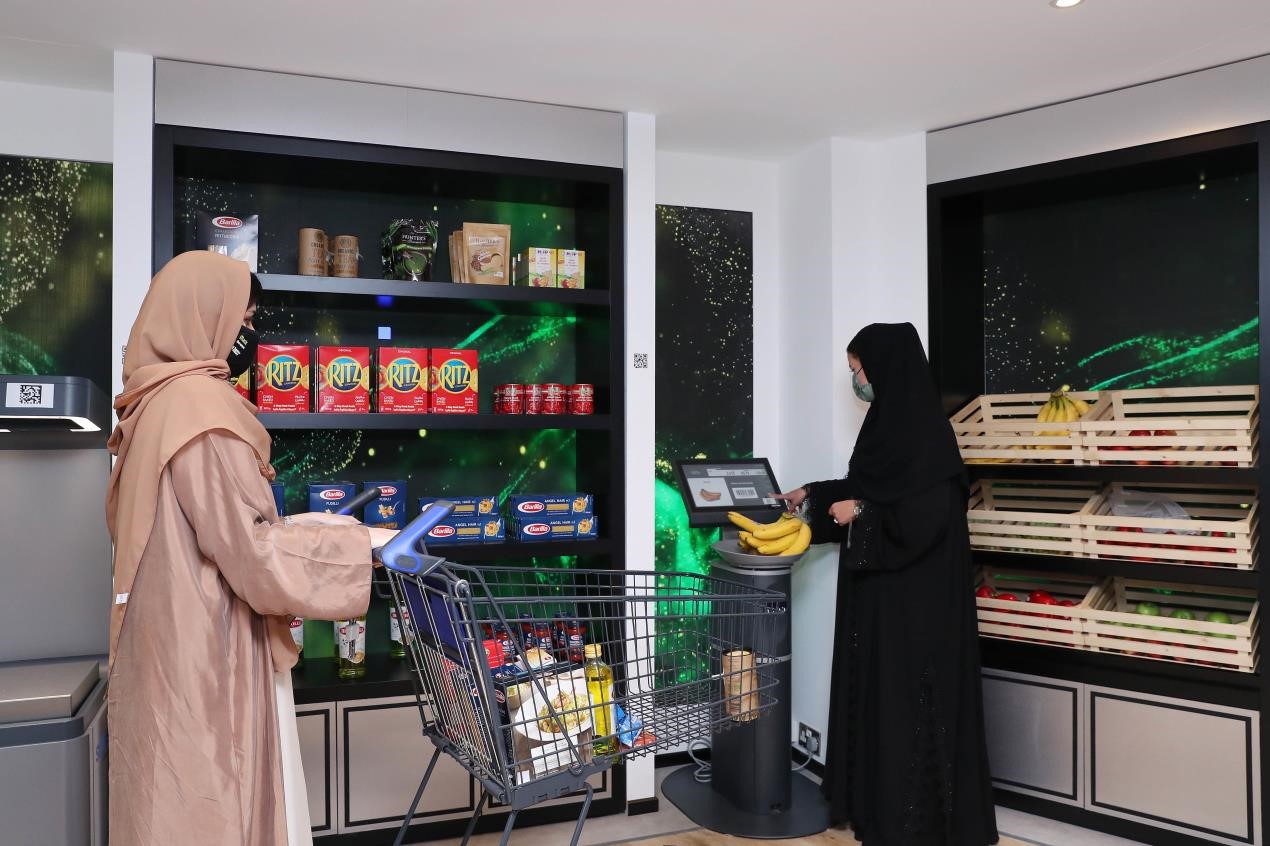 The main sections of smart retail focus on grocery smart checkout solutions, food and beverages, lifestyle and connected fashion and retail dashboard. There are advanced AI use cases, machine learning and computer vision all with Etisalat's payment's functionality integrated to demonstrate the capability of providing complete end-to-end solutions in this domain with enhancements like wearables and facial recognition for payments.
As soon as a visitor enters the smart retail area, it's a futuristic experience. They begin their shopping experience with a Caper smart cart enabled by AI moving to an augmented shopping experience from Innovent (Mojix) with a backend dashboard simulating all transactions, biometrics from Fujitsu's Fulcrum adds to the contactless experience and a smart check out from Bizerba.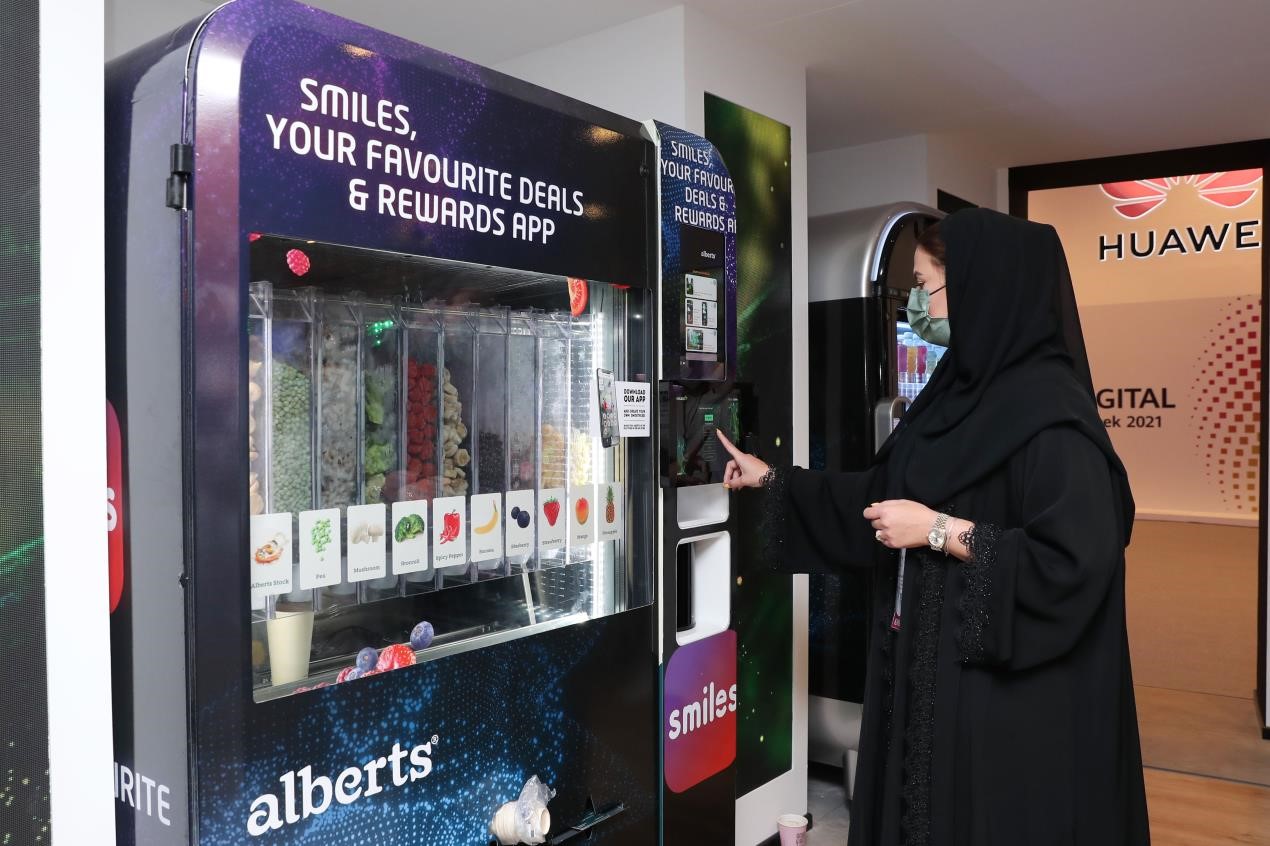 Other retail solutions just add to the holistic retail experience: advanced delivery solutions from Kiwibot; an unmanned store technology called Vicki with automated vending machine; and Pickey's smart wearable captures all actions made by the user. SuperHii highlights a seamless checkout solution, which is also a great example of how Etisalat's eWallet and Smiles can be integrated.
For those in need of that well-deserved coffee or smoothie break, Ella, Knext and Alberts' automated solutions are another example of unmanned retail technology. Even this year, smart garden solutions are on display from Natufia, highlighting how IoT and connected machines can get one fresh vegetables every day.