Vodafone Qatar announced its financial results for the January to March period of 2023, showing improvement across all key indicators.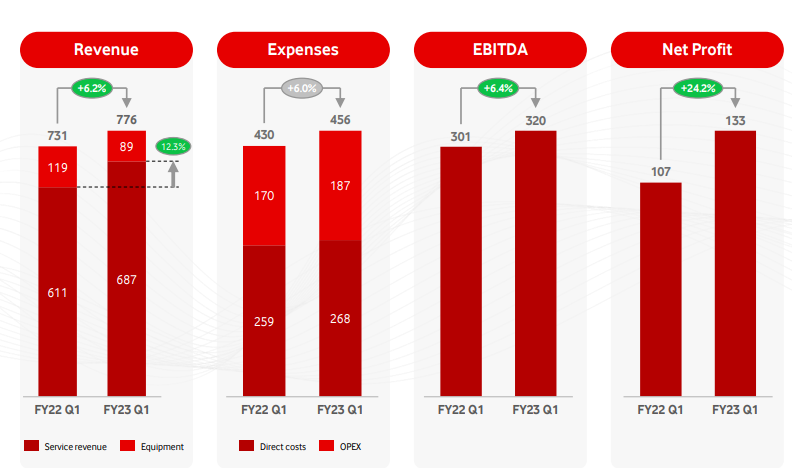 Vodafone Qatar Q1 FY23 Financial Performance
Vodafone Qatar's profitable growth continues, with 21 consecutive quarters of YoY revenue growth. Compared to Q1 2022, Q1 2023 recorded a total revenue increase of 6.2% to QR 776 million. The Q1 2023 total revenue is impacted by the continued growth in the company's postpaid, fixed broadband services (GigaHome), managed services, Internet of Things (IoT) and handsets. In particular, service revenue grew by 12.3% to reach QR 687 million.
With the highest first quarter net profit to date, Vodafone Qatar's increased by 24.2% to QR 133 million.
A positive EBITDA increase of 6.4% to QR 230 million is influenced by the company's continued effectiveness in implementing its cost optimization program.
Displaying strong subscriber growth, Vodafone Qatar is now serving 2.1 million mobile customers, representing a growth of 4.1% compared to Q1 last year.
It is worth noting that Vodafone Qatar was recognized as the World's Fastest Mobile Network, according to results from Ookla's Speedtest during Q3-Q4 2022.