By: Wangsu, Regional Vice President of Marketing, Huawei Technologies

We are all aware that 5G, the next generation of the telecommunication standards is around the corner. From an end user standpoint, who is not aware of the possible applications of this new technology the usual response will be – so what? Here we will try and answer this basic query in simplistic terms
Why 5G is a big deal

All through the telecom evolution we have seen newer generation of technologies getting launched every 2-3 years with the buzz words of mainly better speeds for the end consumers. All through the history we have been trying to catchup with the demand from the end user and industries both, in comparison 5G makes a quantum leap in required technology that can cover the requirements for now and also leave possibilities open for what can be achieved in future as well.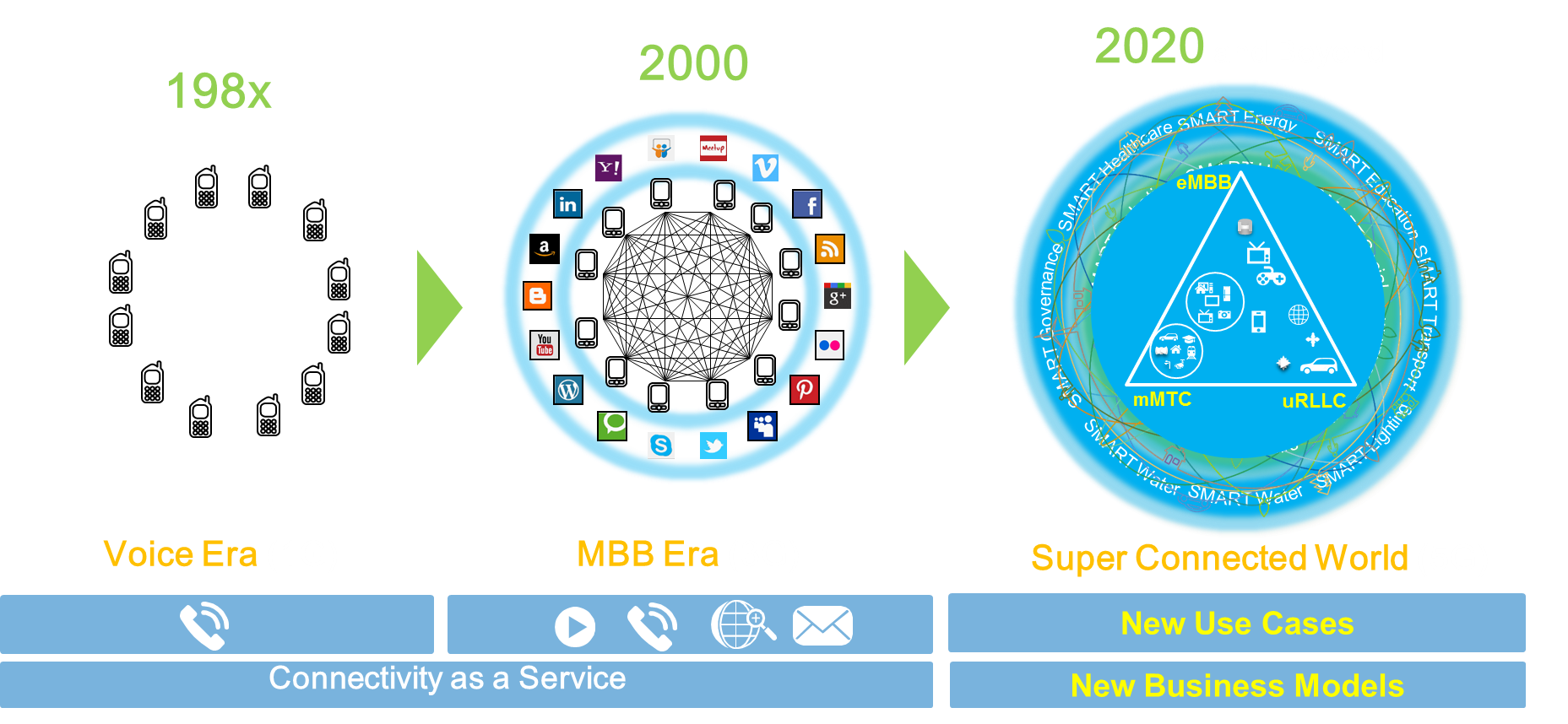 To put simply 5G helps us in:
Upto 10 Gbps user speeds
1 ms latency
1 million connections per cell (M2M)
With M2M gaining more traction and newer services & applications on the horizon it becomes imperative that we address the QoS aspect as well, which is achieved in 5G by network slicing. 

Immediate real world 5G applications:

There are multiple application of 5G ready which cannot be fulfilled to the required standard by existing technologies. Some of them are:
Connected Vehicle
Drone delivery & surveillance
Truly immersive AR/VR
Smart Manufacturing
Fixed wireless access
To showcase to what extent 5G can affect our daily lives let's focus on the one thing we all are hooked to – infotainment. There will be potential impact through availability of newer technologies like 8K and holo video but the more immediate impact will be through the AR/VR. 

Immersive AR/VR

AR/VR has the highest potential to be catapulted by 5G into mainstream media consumption. As per Goldman Sachs the device market for AR/VR alone would be greater than the TV market by 2025.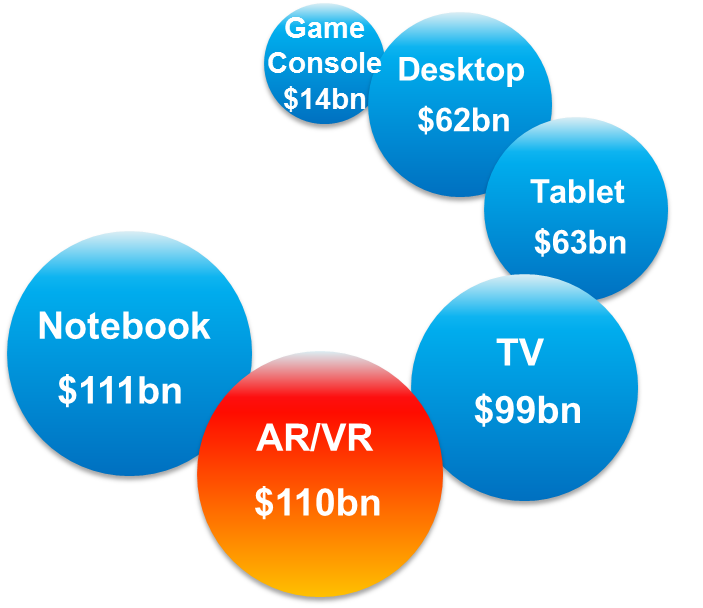 Current AR/VR experience is limited by the available connectivity speeds. A single stream of 4K video needs around 25 mbps of connectivity. Whereas a HD 180 experience need more than 100 Mbps of connectivity speeds. Make that a 4K 360 experience and you need ~ 300 Mbps speed.

With home broadband limited in reach and connectivity speeds it's difficult to realize the full potential of an immersive AR/VR experience. So the launch of 5G is exciting news for the AR/VR experience and is a step forward towards a better entertainment upgrade for an average user. The good news is that Middle East is ahead of even Europe in 5G designing and deployment plans. This urgency for a newer technology rollout for its citizens is palpable in the region.

The Entire VR feasibility is based on three key C's as components:
Connectivity
Content
Consumer devices
The required connectivity would be served by 5G in near future along with centralized cloud video platform and edge computing. Operators will be able to serve all of consumer VR requirements through high speeds and lower latency.

For content there are many types of it for end users but to experience VR, but for simplicity it can be classified in three major categories and related attributes: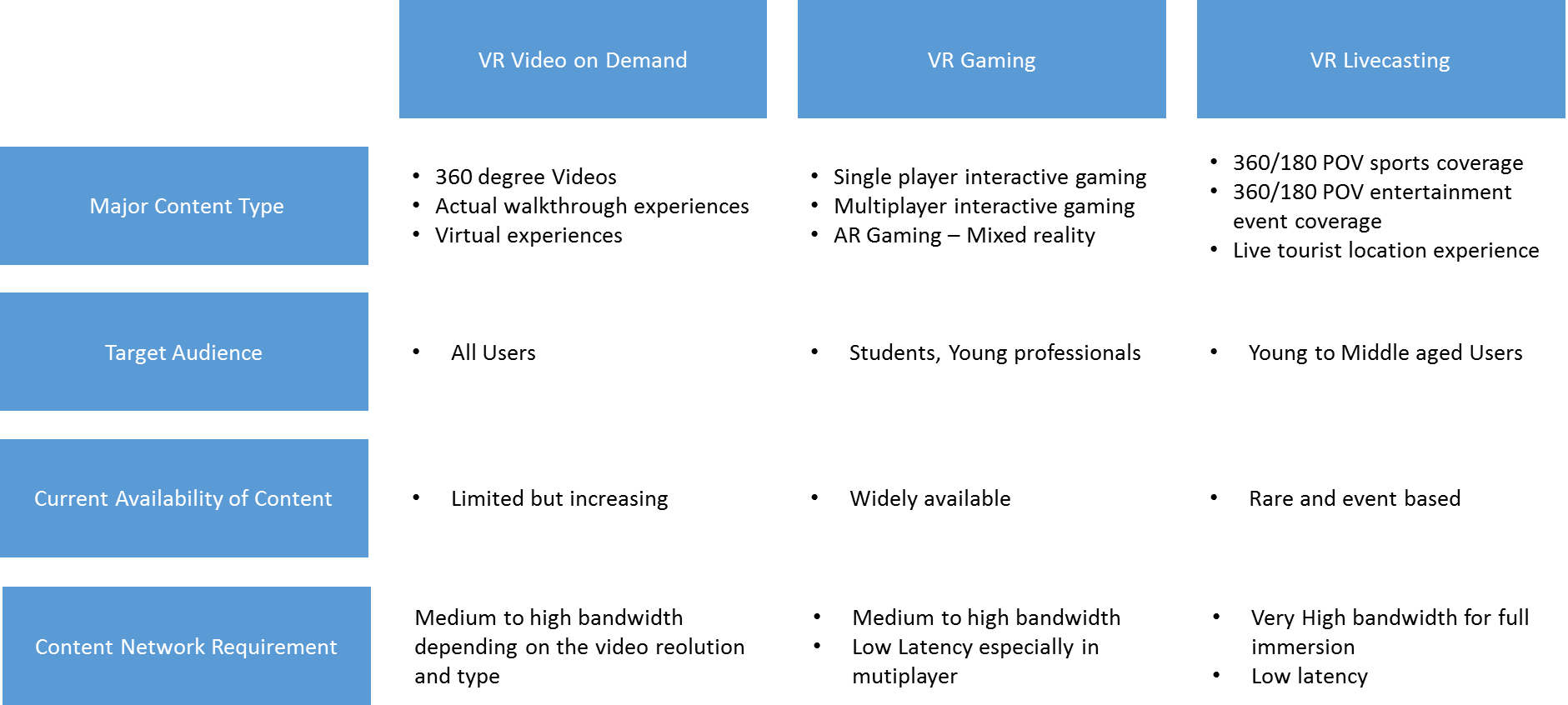 The last C for making VR successful apart from the network technology and content is the device ecosystem. Below you can see summarized view of what devices categories are available for watching VR with their attributes:





Huawei understands the potential and requirements to bring VR/AR experiences to the people and it working to get the necessary technology and mindset in place for it to be successful. We are in testing stages with many leading operators in the region to bring this to reality soon.

So now next time you hear about 5G it's time to get excited about the future possibilities