Emirates Integrated Telecommunications Company PJSC, the parent company of telecom brands "du" and "Virgin Mobile UAE" announced key organizational changes on Oct. 18, as part of a strategic approach to drive the company's transformation agenda and allow expansion into new areas of growth.
The changes announced include the creation of three new divisions: the Information and Communications Technology (ICT) Solutions division, Digital Lifestyle & Innovation division and Infrastructure division. These divisions will enable EITC to actively develop a strong portfolio of new products and services in the ICT and Digital Lifestyle adjacencies.
The newly formed ICT Solutions division will provide UAE government entities and enterprises with advanced end-to-end ICT infrastructure and services including enterprise networks, security, data center services, as well as cloud services and applications, and will be headed by Farid Faraidooni.
The Digital Lifestyle and Innovation division will be focused on the development of innovative products and services for UAE consumers including video and smart home services.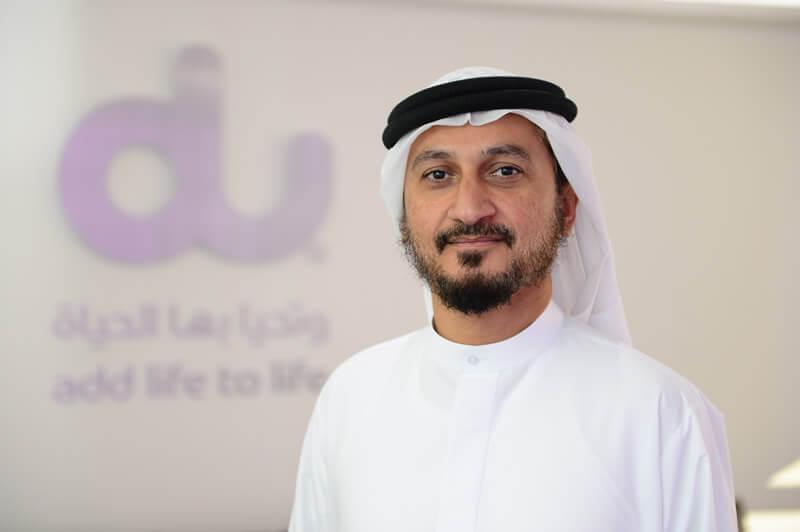 Saleem Al Balooshi, Executive Head of Infrastructure
The Infrastructure division will consolidate all infrastructure, network and data center operations under the EITC umbrella; and will be led by Saleem Al Blooshi, in his new capacity as Chief Infrastructure Officer, EITC.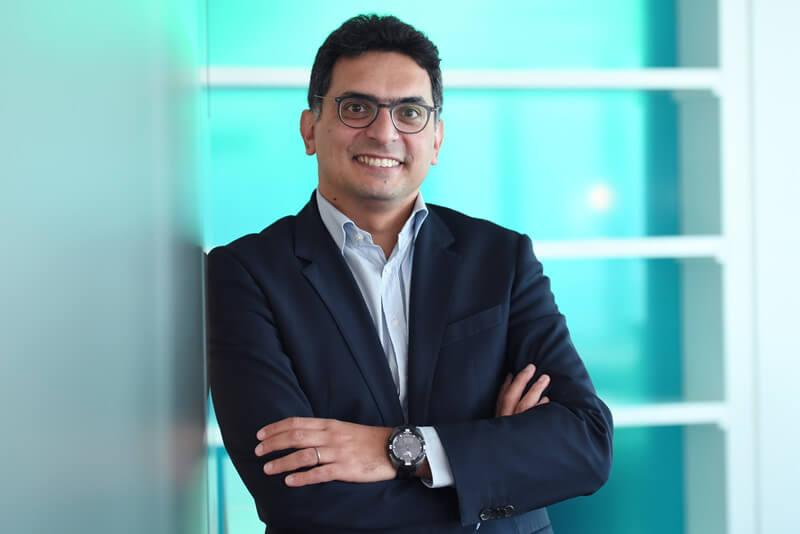 Edy Skaf, Executive Head of Strategy
EITC will bolster its strategy division under the leadership of Eddy Skaf, who has been appointed as Chief Strategy Officer, EITC. Eddy Skaf will be responsible for the development and implementation of EITC's overall corporate strategy. The aforementioned executives will be reporting to Osman Sultan, EITC CEO.
| | |
| --- | --- |
| Fahad Al Hassawi, deputy CEO | Farid Faraidooni, deputy CEO |
Additionally, Fahad Al Hassawi and Farid Faraidooni have been appointed as Deputy CEOs, where they will be supporting Osman Sultan, EITC CEO, each with oversight and mandate on specific areas. Fahad Al Hassawi will be overseeing the telecoms operations, including the du and Virgin brands, as well as the Digital Lifestyle and Innovation division. Farid Faraidooni will be overseeing the ICT Solutions and Infrastructure divisions.
The organizational changes, under the stewardship of Osman Sultan, promise to achieve EITC's ambition to actively lead the digital transformation agenda and drive its next phase of growth.
"Our industry is in the midst of a major digital transformation," said Osman Sultan speaking about the company's new direction. "The rapid development of smart technology, combined with our increased reliance on cloud services and the explosive impact of big data and IoT, has redefined the way people interact and how companies do business. This has changed both enterprise and consumer markets and compelled telecommunications service providers to adapt to these new market realities."
Sultan added:  "These strategic initiatives are a reflection of the next phase of growth envisioned by EITC. The new structure and new executive appointments will enable EITC to continue the exciting ongoing expansion into new business areas. The launch of ICT Solutions and Digital Lifestyle & Innovation divisions is a clear demonstration of the way EITC is adapting to the evolving industry and its agility in accommodating the changes in customer behavior.
"For our enterprise customers, our key priority is to provide integrated telecommunications and ICT solutions that will fuel the UAE's desire to be a hub for innovation and smart services. EITC ICT Solutions is the latest example of the proactive steps we are taking to achieve this."
Sultan continued: "The creation of the EITC Infrastructure division will enable us to consolidate all of our infrastructure assets and operations and provide a seamless and efficient service to all of our businesses.
"Our success going forward requires the strengthened mandate of our leadership to deliver against our objectives. The executive appointments will form the bedrock of EITC executive leadership who will be a driving force behind EITC's aspirations. I'm confident that EITC will scale to new heights under their stewardship. Today's announcement will enable us to provide superior offerings for our customers under the leadership of highly capable individuals.
"I look forward to continue working with Fahad and Farid in their new roles as Deputy CEOs. I have worked with them since the early launch days of du, and I am confident that they will be the right leaders for the exciting phase that we will go through as a company. Additionally, I am confident in Saleem and Eddy's capability and expertise in delivering to their respective mandates, and together, drive EITC's success."