During Mobile World Congress (MWC) 2022, TELUS received the Ookla Speedtest Award as North America's fastest mobile network for 2021.
As per Ookla findings, as Canadians continue to depend on a reliable and robust network to stay connected to friends and family, work and learn remotely, and watch and listen to their favourite content, TELUS continues to deliver a speed score of 90.18 and median download speeds of 82.44 Mbps and median upload speeds of 8.18 Mbps.
Commenting on this achievement, Darren Entwistle, president and CEO of TELUS said, "We are extremely proud of the many ways in which our mobile network, with its global-best speeds, is facilitating critical, transformational change in respect of health, education, teleworking, the environment and the economy. Perhaps most importantly, our world-leading networks are helping to bridge digital divides so that every member of our society has the opportunity to realize their full potential."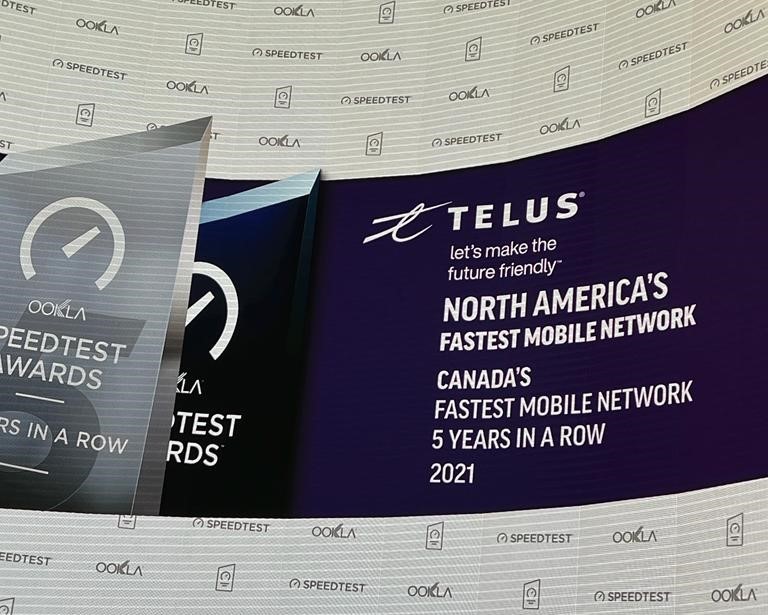 Powered by a significant $54 billion investment in infrastructure and operations through 2024, TELUS continues to expand its 5G network, now reaching 70% of the Canadian population. The evolution of 5G will allow to connect more than 30 billion life-changing devices, supercharge drones with sensors for improved crop management, make autonomous vehicles smarter and safer, and evolve industrial automation – and that is only the beginning. It is estimated that 5G will create 250,000 jobs and contribute $150 billion to Canada's economy over the next 20 years. 
The recognition from Ookla complements the countless accolades TELUS has earned over the years in respect to their world-leading wireless network. The operator built an outstanding record of achievement with respect to network excellence, inclusive of both urban and rural coverage.