Zain KSA released its interim financial results for the first quarter of 2022. Showing significant gains in various elements, the operator reported a 98% increase in Q1 2022 net profit compared to the similar quarter of the previous year and has over 190% YoY surge in comprehensive income within the same period.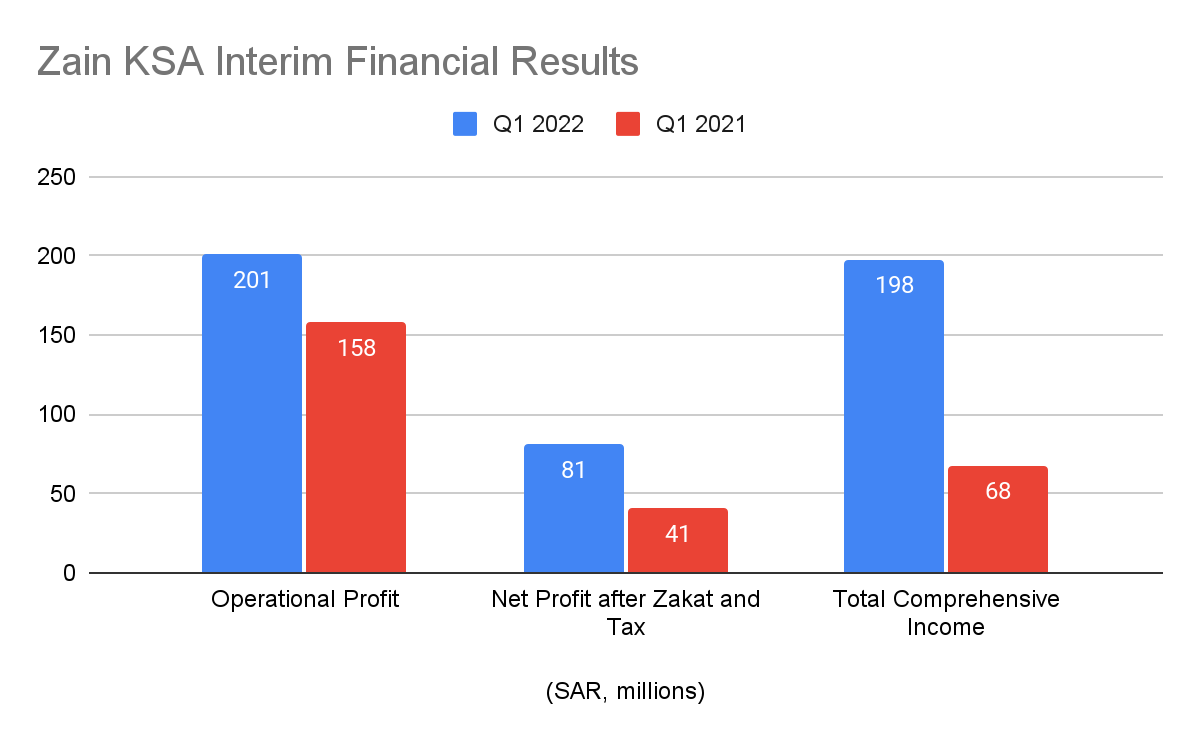 A 27% YoY increase in operating profit has also been affirmed, as well as a net profit of SAR 81 million in Q1 2022. In comparison to last year's same quarter value of SAR 41 million, the 98% surge was driven by the growth in B2B, 5G revenues, and other revenue streams.
A whooping SAR 198 million worth of total comprehensive income was achieved by Zain KSA during Q1 2022, skyrocketing by 191% compared to last year's SAR 68 million.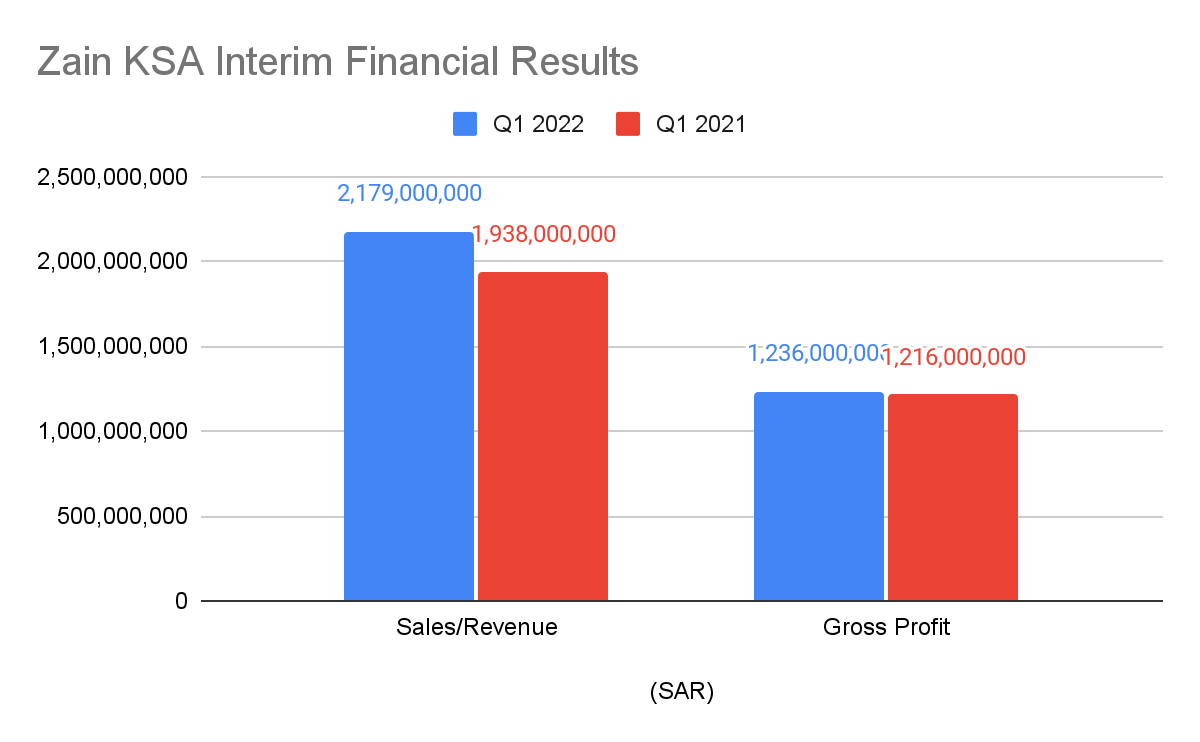 It is worthy to note that Zain KSA announced the rollout of the Kingdom's first 5G standalone (SA) network in February 2022, and has partnered with leading vendors like Huawei and Nokia to enhance the digital infrastructure in Saudi.
A Zain KSA executive previously mentioned that the operator focuses on network, device, and content. Thus, Zain KSA's various solutions including FWA, cloud, and 5G network carrier aggregation, among others, would have led to an impressive 12% YoY increase in Q1 2022's sales/revenue. The operator's gross profit also rose from SAR 1.216 billion to SAR 1.236 billion.
Zain KSA also mentioned that OPEX increased by SAR 33 million while the amortization and depreciation decreased by SAR 56 million further to the announced offers to acquire stakes in the Zain KSA towers infrastructure.