e& was recognized as the most valuable UAE brand of the year 2022, leading the UAE's league table with a brand value of US$11.84 billion and showing a value growth of 120% between 2020 and 2022.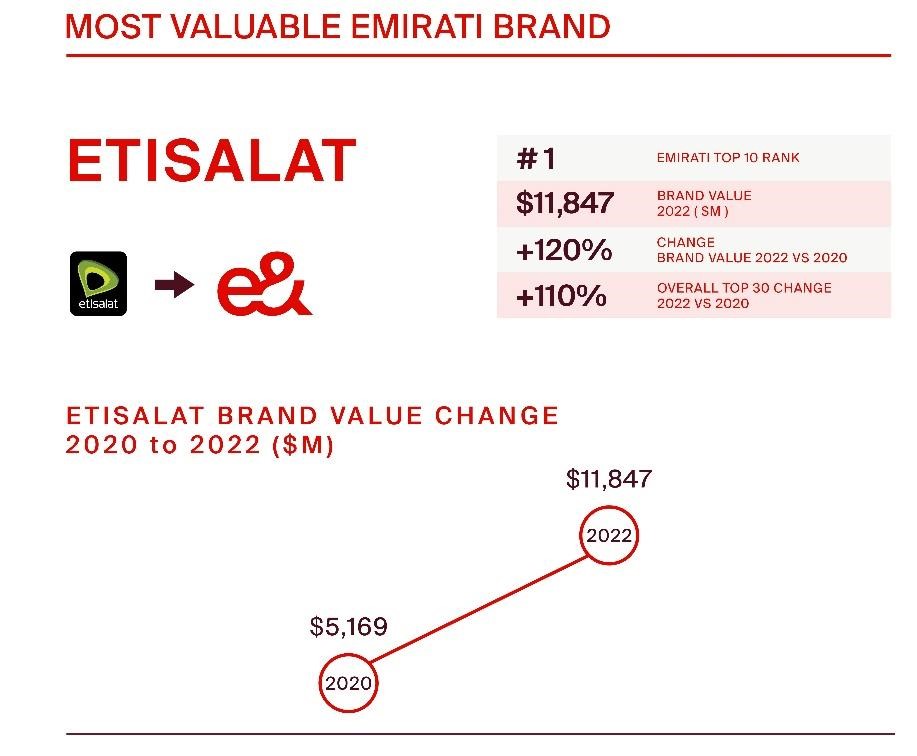 "Being recognized as the leading Emirati brand and the most valuable brand in the UAE emphasizes our progressive outlook and aspirations in transforming Etisalat into e&, a global technology and investment conglomerate. This reflects the growth mindset that drives us to create a future-ready business model and meet the growing digital needs of our consumers and enterprise customers," said Hatem Dowidar, Group CEO, e&.
"Our relentless efforts to remain customer-centric and pushing the boundaries by investing in futuristic technologies and solutions to enhance the overall experience have contributed to reaching such a milestone. We are also grateful to the UAE leadership, which has always been at the forefront of innovation in elevating the ICT sector in the country and staying future-focused to empower communities and enrich lives," added Dowidar.
Notably, e& was also ranked fourth in the region in the overall Top 30 UAE and Saudi brands, ahead of other well-known UAE brands.