Ericsson reports first-quarter results of 2022 with SEK 55.1 billion net sales, 11% YoY increase — of which 3% is organic while reported net income is at SEK 2.9 billion. The leading vendor continues to execute on its strategy to be a leading mobile infrastructure provider and to establish a focused enterprise business.
Börje Ekholm, president and CEO of Ericsson commented, "We see strong business momentum and our investments in technology and a resilient supply chain have allowed us to continue to win market share and deliver on customer commitments in spite of global supply chain challenges."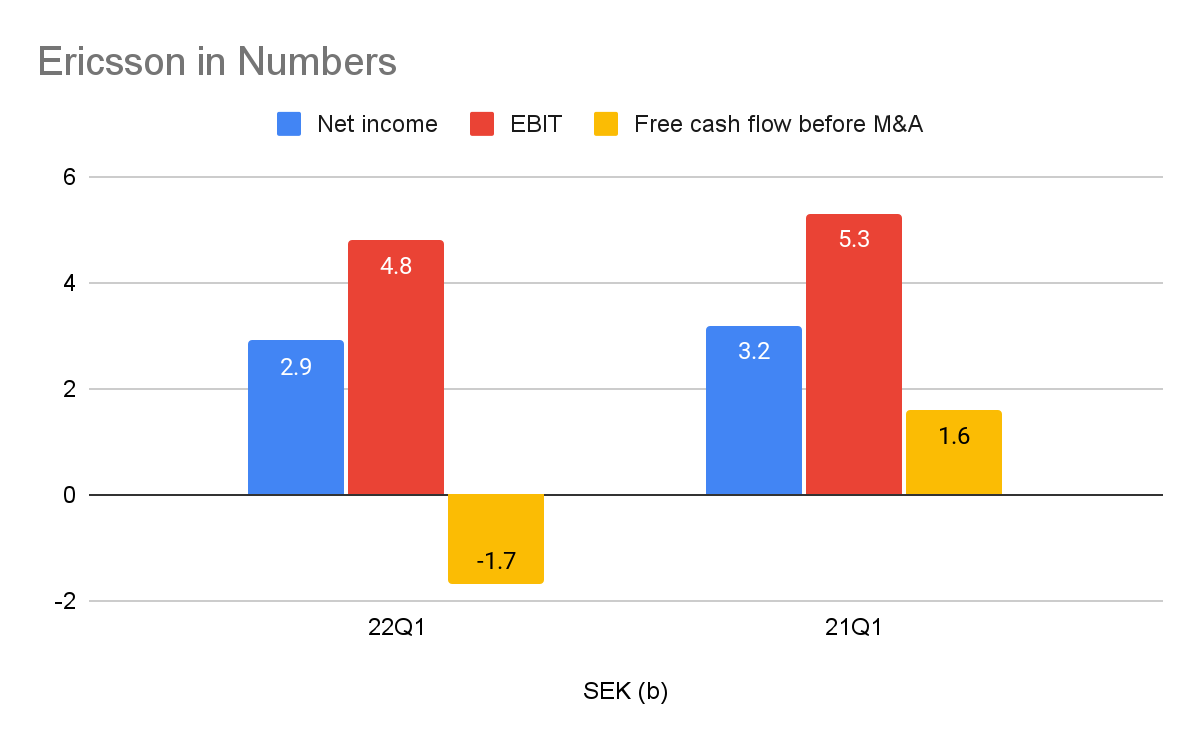 Excluding restructuring charges, Ericsson's EBIT for Q1 2022 is at SEK 4.8 billion due to provisions related to Russia and increased R&D investments. In fact, technology leadership is driving the vendor's competitiveness, leading to its increased R&D investment of SEK 1.1 billion YoY, totaling SEK 10.7 billion.
Free cash flow before M&A was recorded at SEK -1.7 billion, impacted by inventory build-up for supply chain resilience. Also increasing by over 50%, the net cash for Q1 2022 was SEK 65.2 billion compared with SEK 43 billion in last year's period.
"We continue to work towards closing the Vonage acquisition in the first half of 2022 and to start developing the Global Network Platform," added Ekholm. Ericsson intends to play a major role in building this API platform where developers and enterprises will be able to create new use cases and experiences, like high-quality video or XR on top of the 5G network, and monetize the network investment in new ways.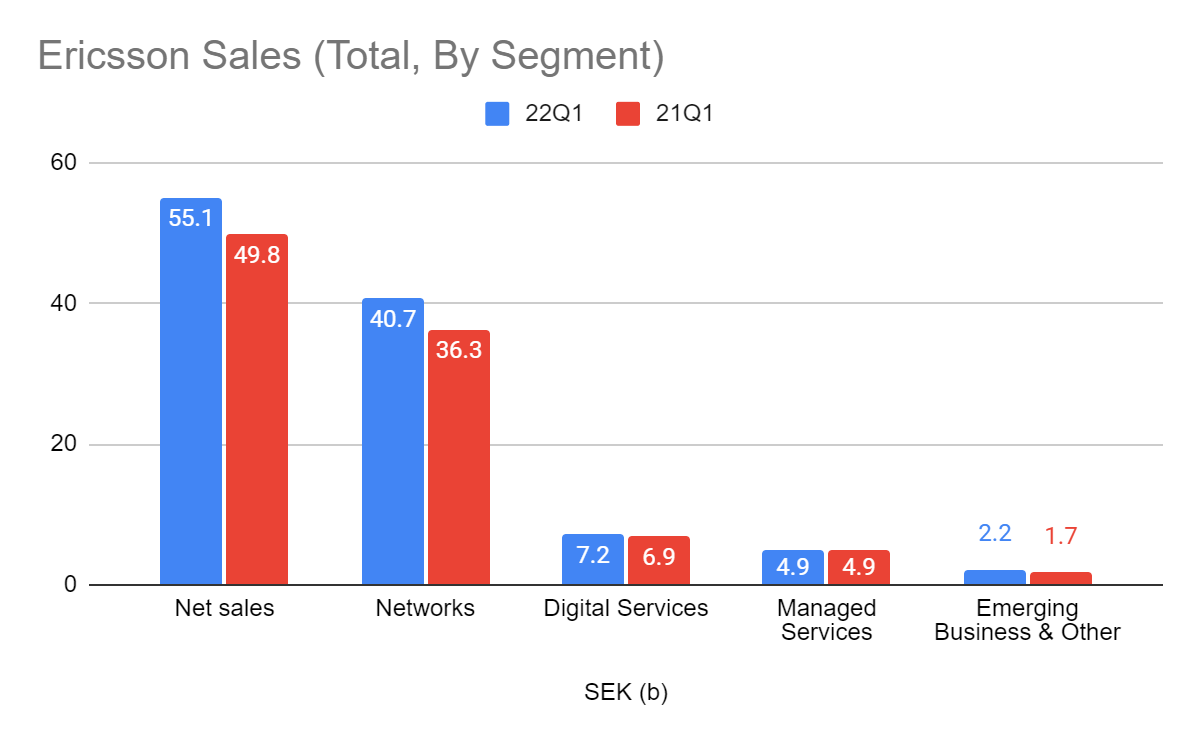 "In our core mobile infrastructure business, we foresee a longer investment cycle compared with previous mobile generations as 5G's broad application usage will drive a continued need to increase capacity," said Ekholm. In line with this, the Networks segment in this quarter organically increased by 4%.
Ericsson also captures opportunities in the rapidly growing enterprise space. Organic sales in Emerging Business and Other grew by 15% YoY driven by Cradlepoint, along with continuous investment in cloud-native 5G portfolio and service orchestration.
As a matter of fact, in terms of 5G core execution – 16 out of the 20 largest operators globally use Ericsson. New RAN products and solutions also consume 25% less power compared to current products.
"With our investments in both our core and enterprise businesses, as well as in our culture, we are determined to continue to make Ericsson a stronger, more resilient company while at the same time put it on a higher growth trajectory," concluded Ekholm.