Q1 was a strong start for the year for Nokia, both in terms of net sales and profitability. As per comparable results, Q1 2022 net sales increased by 5% YoY to EUR 5.3 billion while profit for the period jumped by 11% YoY to EUR 416 million.
Commenting on the Q1 2022 results, Pekka Lundmark, president and CEO of Nokia said, "... I am pleased with our start to 2022. Demand in our end markets remains high, and although supply chain constraints continue to impact our growth, we delivered 1% constant currency net sales growth in Q1. Our comparable operating margin was stable year-on-year at 10.9% as strong underlying improvements in profitability were offset by rising R&D investment, lower other operating income compared to the year before, and some timing effects in Nokia Technologies."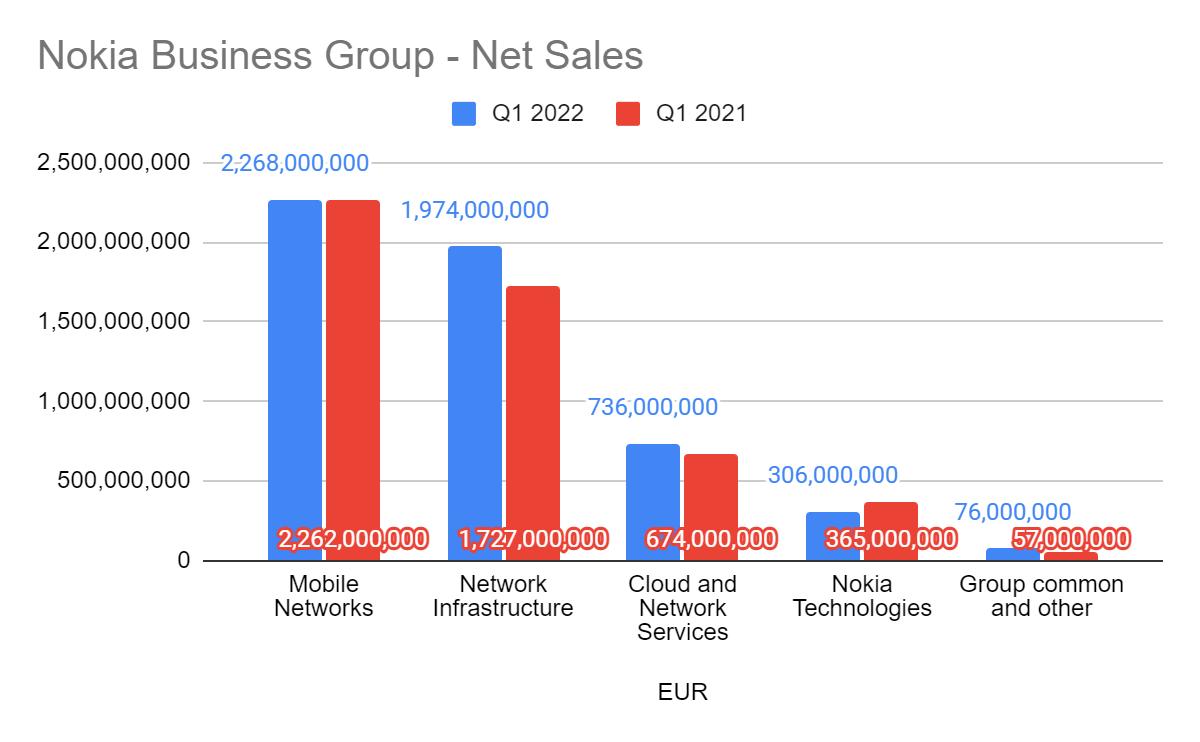 The Network Infrastructure segment delivered again strong growth (9%) with continued robust momentum in both fixed and submarine networks while the 5G Core business continued to drive good growth in Cloud and Network Services at 5%.
On the other hand, in terms of constant currency growth, Mobile Networks had a 4% decline due to supply chain constraints, and Nokia Technologies declined 17% as licenses that expired in 2021 have not yet been renewed.
Nokia's outlook assumptions for the operating margin of each business group in 2022 are 6.5 to 9.5% for Mobile Networks; 9.5 to 12.5% for Network Infrastructure; 4 to 7% for Cloud and Network Services; and >75% for Nokia Technologies.
Additionally, reported net cash and interest-bearing financial investments had a 33% YoY change, significantly reaching EUR 4.9 billion from EUR 3.7 billion.
"The demand environment remains strong and while supply chain and inflation challenges remain, we are confident we can deliver our 2022 outlook and continue to make good progress towards our long-term targets," concluded Lundmark.