In a groundbreaking announcement at the 5G Industry Summit during the Global Mobile Broadband Forum 2023, Huawei unveiled that RedCap, the revolutionary 5G technology, is officially embarking on its global commercialization journey with a connection forecast of 100 million connections in 3 years.
In the coming three years, it is anticipated that RedCap connections will surpass the 100 million mark, laying the groundwork for a fresh era of digital connections that will catalyze the evolution of innovative 5G applications.
This milestone marks a significant step forward for the telecommunications industry, promising to redefine the landscape of connectivity and technology. As RedCap gains momentum, it is clear that this innovative technology is set to transform various industries while delivering numerous benefits to the sector. Let's delve into the world of RedCap, understanding what it is and how it's poised to revolutionize the 5G era.
RedCap: Bridging the Gap
RedCap, a lightweight 5G technology, has emerged as a game-changer in the world of telecommunications. With a primary focus on balancing cost-effectiveness and high performance, RedCap caters to an array of industries, including manufacturing, electric power, home broadband, vehicle-to-everything (V2X) and smart wearable. What makes RedCap even more appealing is its cost-efficiency.
This innovative technology offers a tenfold increase in network capacity compared to 4G, while consuming 20% less power than 4G devices. Moreover, RedCap supports critical 5G features such as ultra-reliable low-latency communication (URLLC), network slicing, edge computing and 5G local area network (LAN). It caters to the diverse network requirements of various industries, paving the way for a new era of cellular IoT.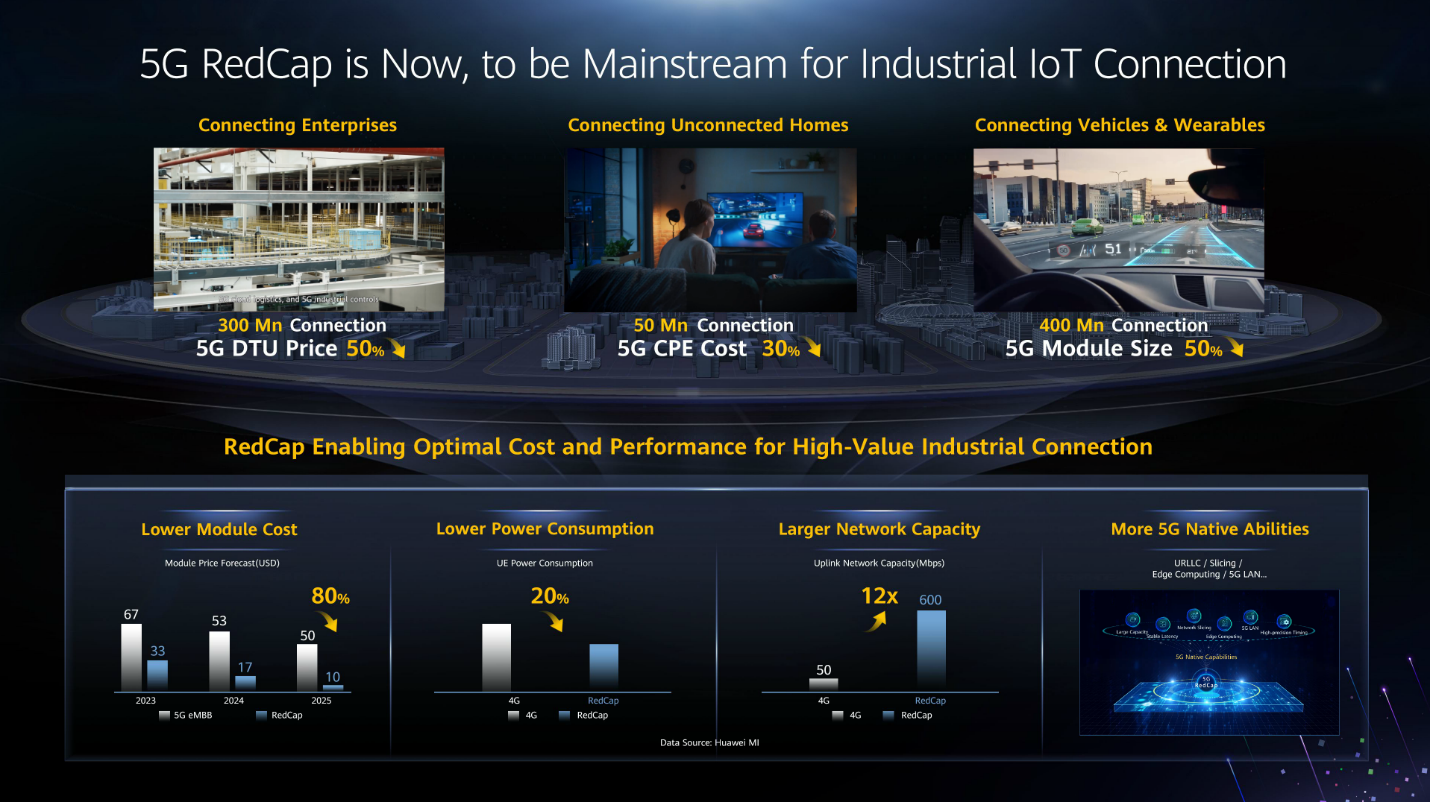 RedCap Introduction
Where there's 5G, there's RedCap
RedCap's introduction brings the promise of a single network; a 5G standalone network that encompasses both Radio Access Network (RAN) and the core network. This unified network can address a myriad of use cases, enabling industry digitalization and business transformation. Furthermore, RedCap extends the 5G ecosystem by connecting a significantly larger number of devices to 5G networks, including the upgrading of existing LTE-based networks for global IoT coverage.
One of the key advantages of RedCap is its ability to facilitate a smooth transition to New Radio (NR) for supporting diverse use cases without necessitating the deployment of multiple Radio Access Technologies (RATs). This streamlined approach simplifies network management and enhances the overall efficiency of 5G networks.
RedCap Devices: Complexity Reduction and Enhanced Efficiency
The introduction of RedCap devices is poised to transform the IoT landscape. RedCap offers an optimal balance between cost and performance. Regarding cost, RedCap is expected to reduce 80% of the 5G module cost. In terms of performance, RedCap is capable of accommodating a broad spectrum of industrial connections, encompassing all operators' businesses, including toB/toH/toC, by harnessing the features of 5G such as large network capacity, URLLC, network slicing, and more. These enhancements are achieved without compromising support for even most demanding IoT use cases, bringing more IoT connections and enabling more scenarios.
Efficient energy consumption is also a priority for RedCap devices. The introduction of extended discontinuous reception (eDRX) cycles and relaxations for radio resource management (RRM) monitoring, in addition to the features introduced in Release 16, significantly reduce complexity and extend the battery life of RedCap devices. This results in a technology capable of addressing a broad spectrum of broadband IoT use cases, ranging from factory automation and Industry 4.0 to low-end augmented reality (AR) and virtual reality (VR) applications.
RedCap: A Global Endeavor
In collaboration with operators in China such as China Mobile, China Unicom, China Telecom, Huawei has already implemented the end-to-end commercial deployment of RedCap in over 10 cities. These deployments span industries such as manufacturing, electric power, city management and V2X. The next step is to establish a series of commercial RedCap benchmarks.
This success story isn't confined to China alone. Leading global carriers, including e& UAE, STC Saudi Arabia, Zain KSA, STC Kuwait, Zain Kuwait, STC Bahrain, and AIS Thailand have either completed technical verifications or initiated commercial pilots for RedCap. This widespread adoption reflects the global appeal of this innovative 5G technology.
A Mature Ecosystem
The RedCap ecosystem is maturing rapidly. At the MBBF, Huawei and its industry partners showcased more than 10 products, including RedCap modules, Data Transfer Unit (DTU), IP Cameras (IPC), and Customer Premises Equipment (CPE). It is projected that by the end of 2023, over 50 industry-specific RedCap devices will be launched. This surge in product availability will accelerate the deployment of RedCap applications and drive the expansion of its connections.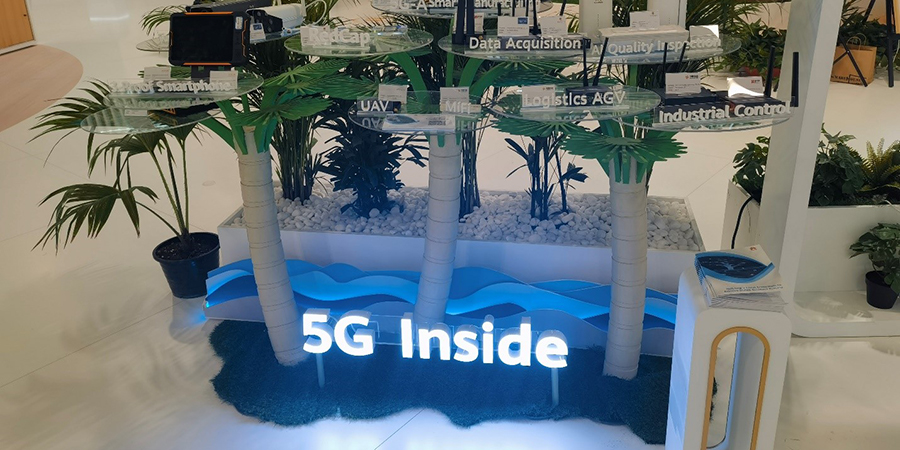 RedCap Ecosystem showcase During MBBF
In the future, Huawei plans to collaborate with global carriers, industry customers, and device and module vendors to facilitate large-scale RedCap network deployments and enrich its applications. This collaborative effort aims to create a flourishing ecosystem, enhancing network capacity and supporting various capabilities, moving forward to the world of 5G technology.