"Future networks" has been a buzzword for decades, well before the furor surrounding 5.5G began. But what is a future network? The concept of a future network has been the driving force behind our industry's advancement. It gives us targets that we can use to decide what steps to take on our journey towards ever more advanced and effective connectivity.
This approach to development has served the global communications industry well, as it helps build consensus on things like industry standards between industry players, sets a reasonable pace of development, and maximizes return on investment.
In 2023, AI foundation models saw broader application than anyone had expected, and their emerging capabilities are generating ever more tangible value. So, how can we use AI to support the fourth industrial revolution and unleash productivity? This has become a topic of global debate. Ultra-broadband has become a critical and inseparable part of today's digital infrastructure. It has become imperative we decide what the networks of our future will look like. That's where new generations of ultra-broadband networks will come into play. These networks will support intelligent transformation and help maximize productivity.
So, I ask again, what will the ultra-broadband network of the intelligent world look like? How can we make them a reality? It is the Ultra-Broadband Forum 2023 that is helping us answer these questions.
In Huawei's keynote speech during the UBBF 2023 titled "UBB5.5G Maximizes Digital Productivity", Huawei explained, "Originally, ultra-broadband networks were focused on delivering connectivity. Then we shifted gears to pursue better experience. In the 5.5G era, ultra-broadband will focus on further unleashing the productivity of digital services, so that everyone can access digital services more easily and efficiently. The future ultra-broadband networks will see improvement on all fronts, including performance, throughput, and O&M efficiency, driving faster upgrade of F5.5G and Net5.5G."
What steps will we need to take to build future ultra-broadband networks? What revolution must we plan to create this new world?
Networks shouldn't be the bottleneck of the intelligent world
AI is going a long way towards boosting digital productivity. According to Goldman Sachs Research, emerging generative AI tools will be able to drive a 7% increase in global GDP, amounting to nearly US$7 trillion, over a 10-year period. Along the way, labor productivity growth would expand 1.5% yearly.
This 1.5% will impact countless industries and benefit the whole world. It will even help unlock the door to the fourth industrial revolution. However, like all other types of advanced digital tools, intelligent technologies need the right underlying ICT infrastructure to maximize their value. Ultra-broadband is part of this infrastructure. But a single weak link in this process could undermine all intelligent infrastructure.
Let's take ultra-broadband as an example. Networks are already influencing how AI moves forward in every possible way.
AI foundation model training relies heavily on computing clusters that have lots of nodes. So, if data center networks that support intelligent computing cannot deliver on performance, massive amounts of this precious AI computing power will be lost in transmission, making AI training less efficient and more costly.
On the application side, many developers and users are turning to the cloud for their AI foundation model training. But elastic computing applications mean you may be held back by unpredictable traffic surges on your networks. This means the AI foundation models that are needed to deliver predictable, responsive cloud services will remain out of reach for many, without effective ultra-broadband infrastructure.
In addition, network infrastructure that cannot perform as required in industrial scenarios will make access to intelligent technologies increasingly uneven and widen the digital divide. Performance and data communications abilities could be hindered by a number of factors, including complicated network deployment conditions, deployment in remote areas, and high power supply requirements.
So, networks need to help, rather than hinder the unleashing of productivity. Fortunately, the ultra-broadband industry is stepping up, and the momentum we have seen over the past year is very promising. New standards and key technologies for F5.5G and Net5.5G were introduced a year ago at UBBF 2022, and today, we are seeing them widely accepted across the industry. They have been applied and verified in multiple typical scenarios, meaning F5.5G and Net5.5G are almost here. With them will come 10-gigabit home and campus networks, 800-gigabit converged bearer networks, and AI-powered data center networks.
These stronger capabilities will lay the foundation the global communications industry needs to roll out future ultra-broadband networks. That is our goal – future ultra-broadband networks that will enable the intelligent world.
Now that this goal is set, we need to look at the steps that must be taken to achieve it.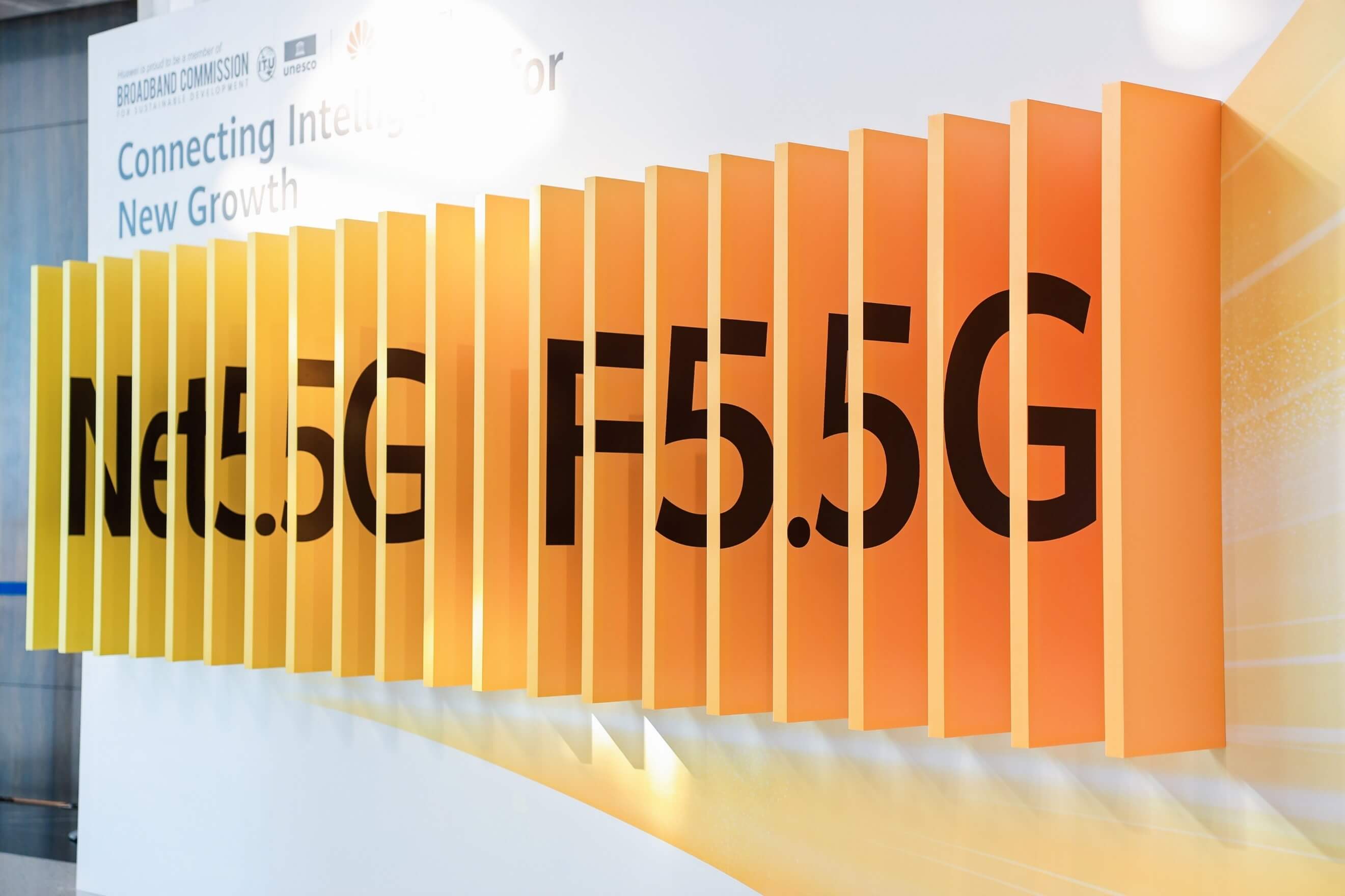 The three challenges for networks to unleash intelligent productivity
As I said earlier, the idea of a future network helps us create a roadmap that will set the pace for the solution rollout we need.
So, what specifically are the challenges keeping us from unleashing intelligent productivity?
The key to fully unleashing intelligent productivity will be giving everyone easy and efficient access to digital services, AI models, and AI computing power, no matter where they are. Ultra-broadband networks will need to overcome three critical challenges to achieve this goal:
First, they will have to be able to provide the computing power needed by maximizing the value of compute nodes. For example, data center networks that support intelligent computing can help AI computing clusters better train models.
Second, they will have to be able to deliver services to a massive number of concurrent cloud users. Take wide area networks – a type of transport networks – as an example. WANs need to be highly stable and reliable to support smooth data transmission for large-scale and highly scalable AI models.
Third, they will have to be able to support apps that deliver consistent service experiences across different network environments. Enhanced network capabilities for campus scenarios can enable smooth AI model deployment. This will allow everyone to benefit from AI.
By facing these three challenges head on, we can work out solutions. This process has given us a clear picture of what the productivity-centric ultra-broadband networks of the future will look like.
A revolution of 10-gigabit access for future ultra-broadband networks
F5.5G and Net5.5G have created a solid foundation for productivity-centric ultra-broadband networks. New technologies and products have improved network bandwidth and reliability, which have in turn improved network security and O&M. So, what exactly do the ultra-broadband networks of the future need? First, they will need ubiquitous 10-gigabit access.
Huawei asserts that productivity-centric ultra-broadband networks will first need 10-gigabit mobile broadband, home broadband, campus networks, and enterprise private line services. These networks will provide high-quality, 10-gigabit connectivity for individuals, homes, and enterprises, accelerating the adoption of digital services. Three technological upgrades will be needed to create a revolution in 10-gigabit connectivity.
A revolution in networks for enhanced capabilities

Connectivity is only as good as its infrastructure allows, so we will first need to upgrade our network infrastructure. Mobile broadband, home broadband, campus networks, and enterprise private lines will all need comprehensive upgrades. 400-gigabit metro networks and 800-gigabit backbone networks will also need to be deployed. This will deliver acceptable latencies for access, metro, and national network services, which require 1 ms, 5 ms, and 20 ms latency, respectively. This infrastructure is what will allow computing power and intelligence to reach the farthest corners of the earth.

A revolution in data centers to unleash AI computing power

Next, data center networks will also need upgrades. They will need a super-converged architecture that will help them evolve to support 800 GE. This is critical for maximizing the power of AI computing. Data center networks will also need to be able to dynamically adjust configurations to ensure zero packet losses and 85% higher IOPS. These networks will increase AI training efficiency by 20%, making most of computing power while slashing costs.

A revolution in telecom large models for greater intelligence

Finally, we will need to upgrade our standard approach to network O&M. As ultra-broadband networks evolve, they will rely on increasingly complex network architectures to meet increasingly higher requirements. This will put our network O&M management to the test. The industry will need to explore AI-based approaches to network governance and build telecom large models. This will make networks more autonomous and give them self-optimization capabilities. Level 4 autonomous driving networks will ultimately enable more intelligent O&M of ultra-broadband networks.

Productivity-centric ultra-broadband networks will thrive in the intelligent world as they bring together a wide array of technologies like data centers, transport networks, access networks, and network O&M.
But the entire global communications industry will need to work together if we want to make these networks a reality.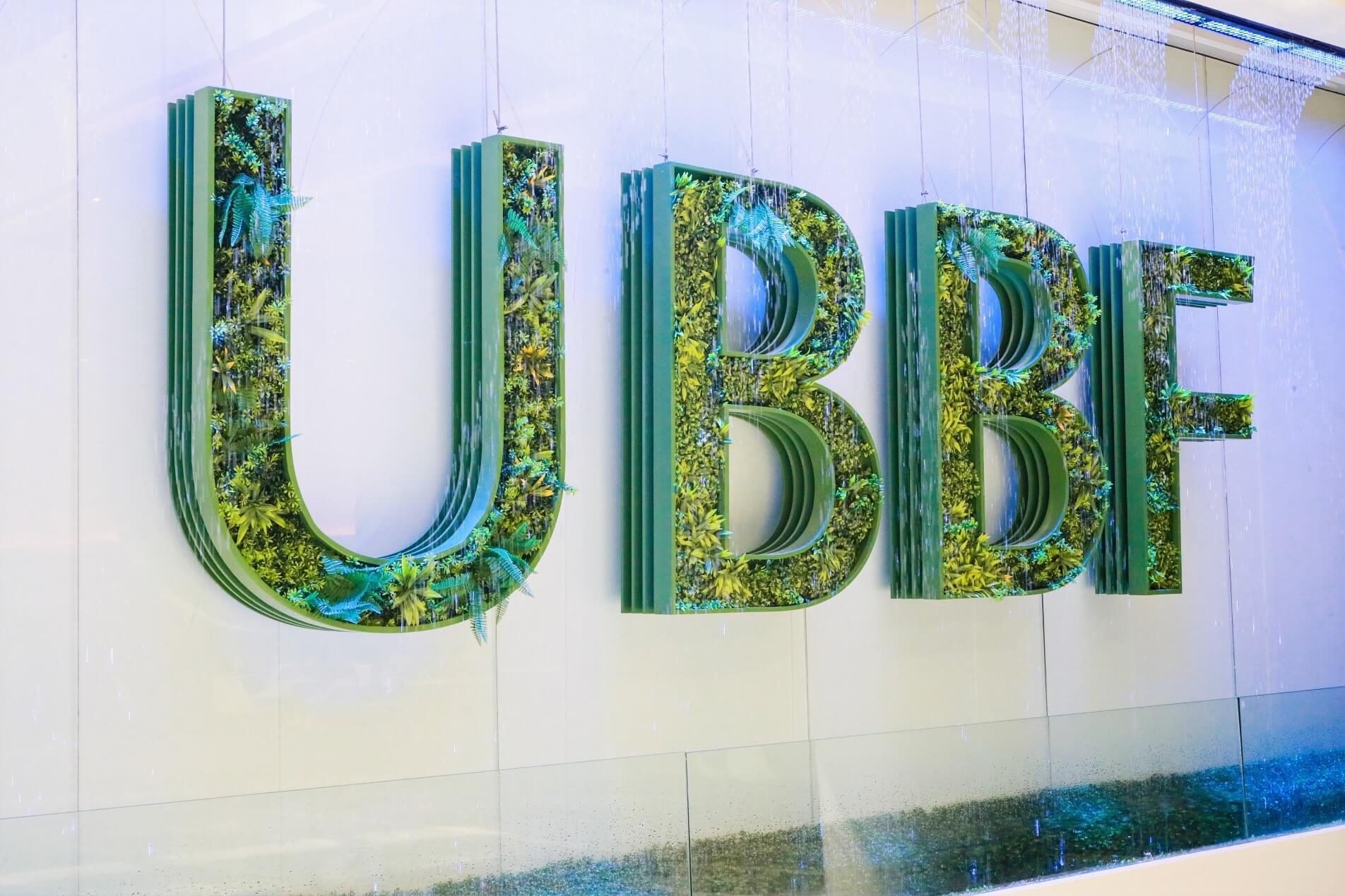 Global collaboration will be crucial for the intelligent world
The intelligent world will ultimately benefit every organization, every home, and every region. Intelligence will create a spark that enterprises and other players will need to fan to create the ultra-broadband networks of the future.
Huawei says that "accelerating ultra-broadband for maximum digital productivity" is crucial for future ultra-broadband networks. Many cities are already exploring how to build 10-gigabit cities in Riyadh, Beijing, Shanghai, and Hangzhou. And new policy to support IPv6 Enhanced evolution and application innovation is being introduced in Indonesia, Thailand, South Africa, Egypt, and more. Ultra-broadband will be key to the intelligent world, and so all stakeholders will need to work together to upgrade our ultra-broadband networks.
At the policy level, governments and regulators will need to act faster to provide policy support that guides network capability improvement. They will also need to release specifications and guidance for network construction.
At the business level, carriers from around the world will need to accelerate the commercial use of ultra-broadband solutions and technologies, and drive technology upgrade and infrastructure construction.
At the product level, equipment vendors will need to work with standards organizations to drive the standardization of key technologies. For example, Huawei is working with carriers to launch F5.5G and Net5.5G commercial products and solutions in 2024, which will provide stronger product and technical support for upgrades to ultra-broadband networks.
All of these stakeholders and more will need to work together to create a thriving system to ensure smooth industry upgrade and scenario innovation.
Innovative ultra-broadband networks are key on our path forward to the intelligent world. The faster we build a network infrastructure that keeps up with industry development and technological advances, the faster we can maximize intelligent productivity.
As the fourth industrial revolution unfolds, a new revolution in ultra-broadband is also bringing us ever closer to a new world.