Etisalat boasts a wide range of solutions in many different sectors and has achieved a great deal of success over the years through its ability to find new and innovative ways to serve its customers and keep them up to date with the latest futuristic technologies. It is no doubt that Etisalat deserves to be one the region's telecom leader and the most valuable brand.
Telecom Review interviewed Dr. Ahmed Bin Ali, Etisalat Group's Senior Vice President, Corporate Communications, to highlight the success of the organisation following its outstanding financial results for the first half of 2019.

In 2019, what were the main highlights for Etisalat as a brand?

Etisalat Group now operates in 15 countries, with a customer base exceeding 143 million subscribers. Our solid financial results for the first half of 2019 is a testimony of Etisalat's regional leadership in the telecom sector, we achieved 4.4 billion Dirhams in consolidated net profit and a revenue of 25.9 billion Dirhams.

With our vision to drive the digital future to empower society, Etisalat has always tried to bring the latest technology across our operations, as we have done so in the past when we were the first in the Middle East and North Africa to launch 3G, then 4G and now 5G.

We launched the 5G network back in May 2018. Our plan in 2019 is to rollout and install 1000 base stations for 5G in the UAE during the early stages of the rollout.

In fact, Etisalat plans to make the Expo 2020 area of Dubai the first and most connected spot on Earth. With this aim, Expo 2020 has been named the first commercial entity to launch 5G technology within their area in mid-2018. In addition to this, we connected the new Abu Dhabi Airport with a 5G network and it will be the first airport in the area to offer the access to 5G services for customers.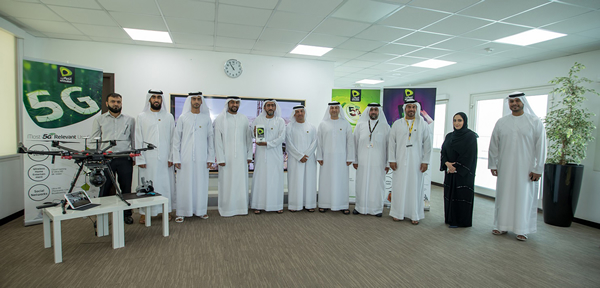 Etisalat also announced the availability of 5G coverage in the world's tallest and iconic tower 'Burj Khalifa' showcasing readiness of the state-of-the-art 5G network and compatibility with industry leading 5G smartphones.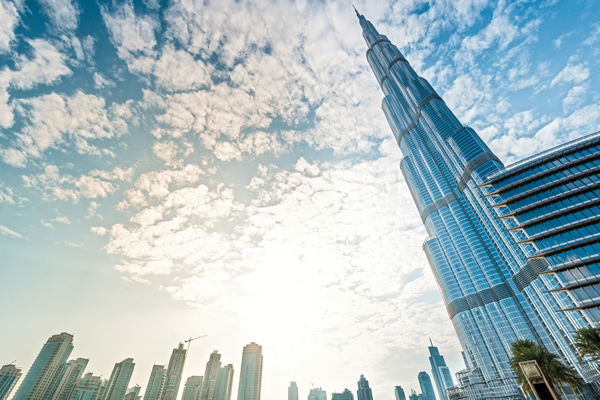 This 5G call is a major step for Etisalat as it proves the network readiness and availability of the 5G network and services in the country.
In terms of our global emphasis on providing roaming services, we have tried to get our partners connected through our networks with roaming services of around 837 operators in 216 countries, which will essentially give our customers the flexibility in roaming across the globe.

Etisalat also received 'The Most Valuable Telecoms Brand' in Middle East and North Africa (MENA) regionby Brand Finance as a recognition for the company's increase in brand value to $8.3bn-higher than any other telecom brand in the MENA region and the only telecom brand portfolio to break the $10bn brand value mark in the region.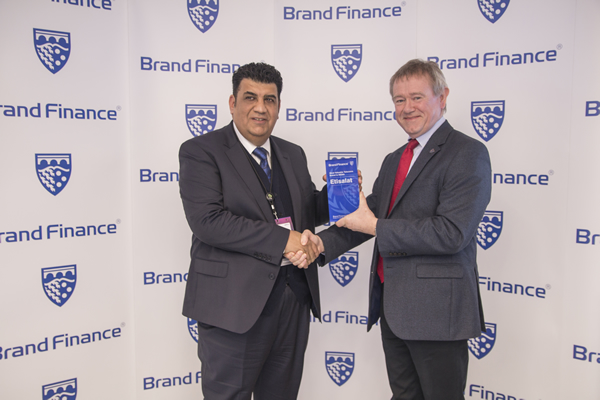 Etisalat is now among the world's top 20 telecom brands and boasts of an impressive AAA brand rating. With a portfolio of brands such as Etisalat UAE, Etisalat Misr, Mobily, Ufone, Maroc Telecom, PTCL and Etisalat Afghanistan.

Several factors have attributed to the success and growth of Etisalat's brand value mainly driven by an innovative customer service driven strategy, adapting well to a digital savvy marketplace, leading the 5G revolution and the successful launch of global brand building initiatives. Etisalat has also led digital innovation in the country with its overall strategy focused on 'Driving the Digital Future to empower societies' by working on several digital initiatives in digital infrastructure, entertainment and smart cities.

Etisalat has reached out and engaged with its consumers across markets with global branding initiatives by sponsoring global sports teams and clubs aligning with the brand's priorities of being at the forefront of major sporting events. Etisalat also launched the new positioning campaign 'Together Matters' to highlight togetherness among its subscribers in today's world of connectivity.

As part of its digitisation efforts for consumers, Etisalat provided an efficient personalised retail experience by amplifying the roll out of smart stores in UAE and transforming a brick and mortar retail environment to a digital experience for customers.

Etisalat today has an edge over other operators, as we are able to provide service to our customers in fixed, mobile, satellite and submarine. We are constantly trying to provide our customers with unique solutions and experiences across our footprints.

We have also maintained consistent leadership globally in FTTH penetration setting a benchmark in the global telecom industry. Our network is ranked number one for the highest FTTH penetration among all its global counterparts for a third year in a row.

This puts us a step ahead of other operators in the region and has allowed us to really enrich the services we offer to our customers through providing the latest technology.

Another very important aspect to Etisalat is Corporate Social Responsibility (CSR). We have tried to build different, tailor-made solutions and CSR projects in different countries where we mainly focused on services pertaining to healthcare, education, environmental-related services and the most important one being the 'people with determination'.

Etisalat will continue to grow in one of the fastest growing and most emerging markets in Asia, Africa and the Middle East. Our goal is to bring transformation with innovative and digital services and solutions to provide our customers and the community with the best in service and technology.

How has Etisalat synergised its efforts across its operations in terms of technology and network?

Etisalat has a solidified position across its operating companies with a superior network, strong core business and new revenue streams. We are committed to bringing the best network to our markets.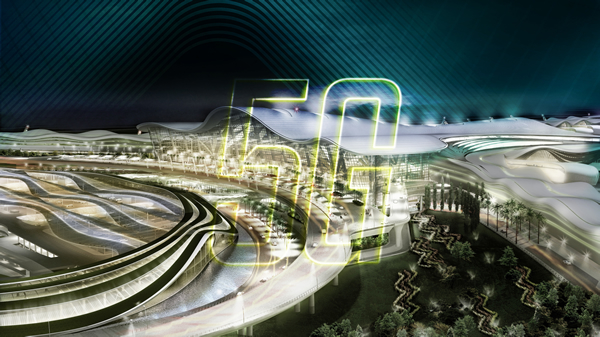 Etisalat Misr as an example, where we have managed to maintain technology leadership to serve the millions of customers in Egypt by deploying the latest in technology on our 4G network, which will be an important component of our rapid transition to 5G.

The successful launch of 4G services in Egypt was a testimony to our efforts and a key milestone in the country, as it served as a catalyst for economic growth and deliver benefits to the entire society.

In Saudi Arabia, Mobily's strategic vision under the Saudi Vision 2030 saw investments and partnerships to develop state-of-the-art services and solutions at the same time bolster the advanced network in the country.

What are the main attributing factors for Etisalat's success this year?

Etisalat's solid performance this year was an extension for our achievements of last year, and a testimony to the efforts in realising our vision and ambitions toward 'Driving the digital future to empower societies'.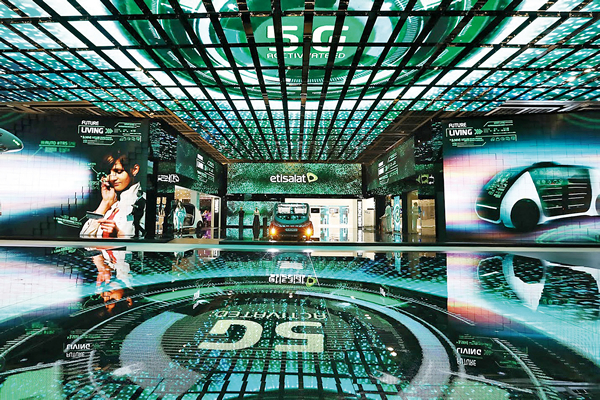 The consistent efforts and investment in our network has helped position the UAE as a global leader in FTTH penetration among all its international counterparts for a third year in a row.

UAE also leads a global speed index as the country with the fastest fixed broadband speed and connectivity in the region.

Etisalat played a significant role in enhancing UAE's competitiveness standing in the global fixed broadband speed index. Etisalat doubled the speed for businesses and consumers recently increasing broadband penetration and business productivity in the country.

The launch of 5G will also bring a wealth of opportunities in the socio-economic development of the UAE.  

On the consumer front, what was your focus this year in terms of launching new services?

From prepaid to postpaid, we have launched innovative and efficient packages and benefits for all customers.

Wasel customers can now rollover data and minutes enjoying the benefit of never losing any unused allowance. The new 'Freedom' plan for postpaid was another first where customers enjoy unlimited data. Prepaid customers can now make unlimited international calls to unlimited numbers within 15 countries.

On broadband, speeds have doubled in a major upgrade. Etisalat's broadband speed across the board delivers more than five times the broadband speed of the previous generation.

5G is also opening up opportunities for a plethora of solutions and services that will transform the lives of the customers.

Etisalat also works closely with the community supporting causes that make a larger impact on society, can you provide us with some more insight on this front?

Our commitment to CSR has always remained a major priority, it is integrated into our business activities to create value for subscribers and shareholders as well as communities that Etisalat serves.

Etisalat has played a massive role in relation to community services. We have identified different pillars, some of which include health services, smart education, environmental-related services and also the 'people of determination'.

When it comes to the 'people of determination', we have tried to enrich their user experience by providing them with various services and means of support.

During GITEX last year and through our participation in other events, we provided tailor-made solutions for various segments. Our ability to offer such a great variety of services for all these different sectors essentially gives value to our customers and us a competitive edge. This also gives us an opportunity to serve them with the latest technology that will empower their lives and the society.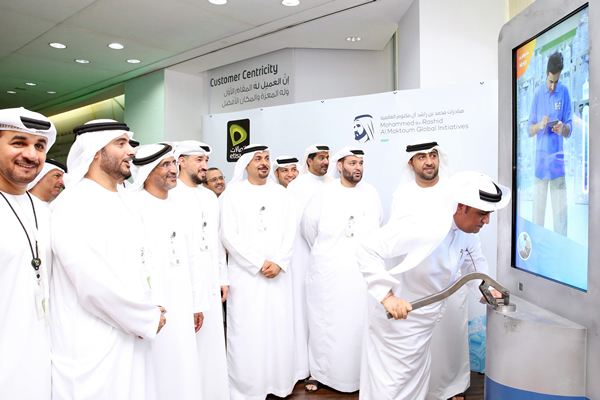 Just to cite a few examples of our work through the year,
Etisalat UAE Innovation Month

Etisalat's Open Innovation Centre played a key role as a center to showcase initiatives that brought leaders, industry players and experts to young entrepreneurs and students. During the UAE Innovation month, a series of initiatives were conducted across the country, including welcoming university of Dubai students to its ultra-modern Open Innovation Centre in Dubai.
Etisalat has partnered with Mohammed bin Rashid Al Maktoum Global Initiatives to fully support the Madrasa project. The Madrasa e-learning platform is part of the Mohammed bin Rashid Al Maktoum Global Initiatives announced by the UAE Vice President in September in 2017 to fill the gap in understanding science and mathematics among schoolchildren.
Digital sponsorship of Think Science
Etisalat was the digital sponsor of Think Science Fairs, organised by Emirates Foundation in partnership with the Ministry of Education and Abu Dhabi Department of Education and Knowledge. It was held in all seven emirates between February and March under the theme 'Seven Fairs for Seven Emirates".
EBTIC, founded by Khalifa University, Etisalat and BT, marked its 10th anniversary on April 24. Etisalat works closely with EBTIC to help achieve our vision and strategy of 'Driving the digital future to empower societies' and contribute to the next level of development of playing a greater role in the digital lives of consumers and enterprises.
Support for Emirates Foundation for Youth and Development
Sheikh Mohammed bin Zayed received Etisalat and other strategic partners from the private sector that supported the initiatives and programs of the Emirates Foundation for Youth and Development on April 29. Etisalat's CSR team attended the Emirates Foundation's Social Investment Forum held on the same day.
Participation in 'Future Pioneers' initiative
Etisalat is proud to have been part of the 'Future Pioneers' initiative, launched by the Abu Dhabi Chamber which aims to provide the next generation with a platform to present their innovations and bring their ideas to life for the long term success of the country.

The other special CSR events Etisalat was part of this year added value to overall company objectives, these were mainly:
Hosting of Special Olympics 'Flame of Hope'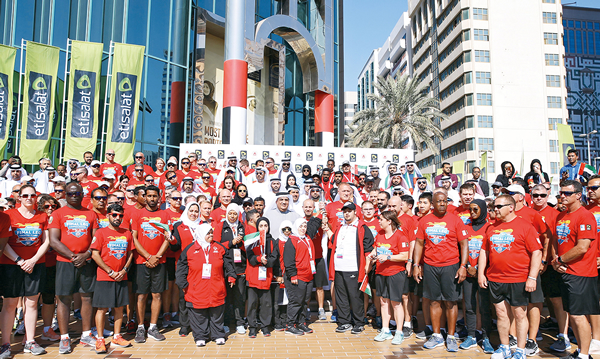 Etisalat hosted the last leg of the Special Olympics 'Flame of Hope' journey at its headquarters in Abu Dhabi on March 13. Etisalat's continuous support for People of Determination falls in line with its long-established corporate social responsibility strategy of extending its reach, offers and services across the community.
Telecom partner of Arab Media Forum
Etisalat was the official telecom partner of the Arab Media Forum and in its 18th year of participation.  The event was held at the Dubai World Trade Centre under the theme "From now to the future'.
Support for UAE government's Well of Hope
Etisalat is proud to be the first company to take part in the Sheikh Mohammed bin Rashid initiative "Well of Hope", a collective effort aimed at government and private sector employees to ensure needy sections of society have access to clean water. Eng Saleh Abdullah Al Abdooli, Etisalat Group CEO, led senior management and staff in virtually pumping water that will be later delivered to countries with water scarcity issues.
CSR-OPCOs
In Morocco, Maroc Telecom initiated various ICT projects in teaching and learning. In association with the Moroccan Ministry of Education, Maroc assisted in implementing educational programs in schools across the country.
Youth development initiatives were also in the limelight in Pakistan, with PTCL collaborating with the School of Leadership to send young children on its annual "Young Leaders" program.
Mobily in Saudi Arabia conducted health awareness sessions, many of which were led by students from local communities, focused on common skin diseases.