Belgian satellite communications equipment manufacturer Newtec recently unveiled a number of new DVB-S2X wideband products for use with High Throughput Satellites (HTS). Speaking to Telecom Review, Newtec's Richard Schaap, Market Director for Broadband Access and Executive Director for Business Development, says the new products are part of Newtec's satellite communication equipment product range, which cater to every aspect of satellite communications.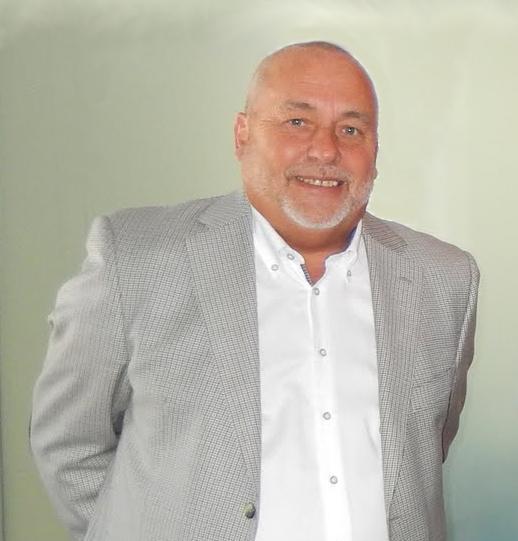 "With over three billion people worldwide watching television every day, somewhere in the technology chain there is Newtec equipment," Richard told Telecom Review on the sidelines of the CABSAT satellite expo held in Dubai in late March. Richard said the Middle East is a strategic region for Newtec, which was founded in 1985.
With the number of High Throughput Satellites (HTS) and soon Very High Throughput Satellites (VHTS) continuing to grow, bringing benefits such as lower costs, greater reliability, as well as scalability, service providers and operators are looking to take advantage of this with reliable and cost-effective technology, explained Richard discussing Newtec's new products.
To allow customers to deliver cost-effective solutions and benefit from the efficiencies and throughput enabled by HTS, Newtec has launched a range of new DVB-S2X (Digital Video Broadcasting-BS-2 Extensions) wideband products for use in HTS and global networks. DVB-S2X is the latest satcom transmission standard. It exceeds its predecessor, DVB-S2.
Newtec has been in the DVB space for many years, having contributed to set the DVB-RCS (Digital Video Broadcasting - Return Channel via Satellite) standard in 1999 - the specification for a 2-way multimedia satellite communication system formulated by the DVB (Digital Video Broadcasting) consortium. Newtec has also been the "driving force behind setting the standards for DVB-S2X modulation," said Richard.
The wideband DVB-S2X and scalable Newtec Dialog XIF Hubs are providing high throughput, high density and carrier grade solutions, as part of the Newtec Dialog multiservice platform, a scalable and flexible multiservice satellite communications platform that allows satellite service providers to build and adapt their network easily as their business grows.
Each Newtec Dialog XIF Hub model offers flexibility and modularity, facilitating the growth of networks and addition of services by allowing customers to start with an initial investment and then extend their platform as they grow.
Newtec has also completed its DVB-S2X wideband modem portfolio with the launch of the MDM2210 and the MDM3310, which join the earlier launched MDM5000 modem. The high performance Newtec modems are addressing the needs of end-customers in many vertical market segments such as consumer broadband, enterprise connectivity, cellular backhaul, government and mobility. Thanks to the wideband DVB-S2X, Newtec customers can benefit from the efficiencies and throughputs enabled by HTS spot beam satellites.
A pioneer in satellite communications
Newtec started out working on developments supported by the European Space Agency and to support specific technology development programs. It was "completely by coincidence" that a French national television operator discovered that Newtec had developed a very high standard modulator, and asked Newtec if they could purchase it, which was the commercial start for Newtec in 1996. Newtec then entered the VSAT market with the DVB-RCS standard being set out in 1999.
As a pioneer in the satcom industry, Newtec is dedicated to creating new possibilities for the broadcast, consumer broadband and enterprise connectivity, government and defense, cellular backhaul trunking and mobility, offshore and maritime markets. The company has commercial offices in Dubai, Singapore, Beijing, Sao Paulo, and Stamford (CT), as well as an extensive network of over 100 certified partners.
Newtec's presence in the Middle East began when it served the Arab Broadcasting State Union which is a union of 26 member states that, about 12 years ago, wanted to exchange television programming, and for that purpose, they needed to have a fully automated solution which could facilitate TV and Radio programming exchange amongst Member States. Newtec built that system for ASBU and has grown a strong presence in the region ever since.
"We thought it would be good if we were able to provide some local support for the region, so that was the initial idea for setting up in Dubai," said Richard. "There was a growing interest here for Newtec products, especially in the broadcast market, but also for the VSAT (Very Small Aperture Terminal) market."
Newtec works also via local partners because "they have the knowledge of the market speaking the language of the customer," says Richard. There is a certification program linked to this method, where Newtec's business partners must gain specific knowledge of Newtec technologies in order to "optimize the networks of Newtec's end-customers."
"We have an organization within Newtec which we call 'Market Directors' who cater to specific verticals," Richard explained; segments such as government and defense, broadcast, HTS, consumer, cellular backhaul and mobility. "All of these directors have specific market know-how and have the responsibility to support the sales and organization of Newtec to better position them in the market," he said.
"They must also inform engineering of what new developments are required in the industry in order to be able to satisfy specific market segment requirements so that they can see how Newtec can conduct new developments and create opportunities for all of these different verticals."
The company's equipment is "satellite agnostic", meaning it is able to be used on any type of satellite, whether it's HTS, non-HTS, Ku-band, C-band, X-band, anything, said Richard.
"We have partnerships with many large satellite operators. Years ago we started a partnership with SES, as well as Eutelsat, which uses our equipment for broadband in Europe, the Middle East and Africa, and we have also partnered with Avanti and Intelsat."
"The majority of satellite operators are, one way or another, doing business with us, and if not the satellite operator themselves, then their customers who are buying just Mhz capacity from the operator," Richard added. "We constantly check that we are not missing any key features that could help optimize the use of a particular satellite."
One of Newtec's anchor customers in the Middle East has been Abu Dhabi-based Yahsat, which is currently planning to launch a third satellite this year. Yahsat is a very "important player in the Middle East," said Richard. "Yahsat is providing satellite connectivity for the government and defense, which means the equipment Newtec provides them, must meet high standards of security and extreme reliability."
Yahsat, which has been an "anchor customer for DVB-S2X and Widebeam" signed on Newtec for its new Al Yah 3 satellite which is to cover Brazil, as well as Africa and the Middle East, Richard said.  Yahsat announced in 2015 the contract award to Newtec for the delivery of Newtec's Dialog VSAT platforms and operating systems in support of the company's planned extension across Brazil.
The challenge Newtec faces today is staying ahead of competition. "This requires Newtec to invest the majority of our profits into new developments in order to stay ahead of the competition which keeps us sharp," said Richard. Looking ahead, he said Newtec aims to be a leader in both the VSAT market and broadcast market.