Since its inception in 2010, Es'hailSat, the Qatar Satellite Company, has grown into a major satellite operator in the Middle East. Es'hailSat's satellites, the Es'hail-1 and Es'hail-2 are currently transmitting high quality, premium DTH television content across the MENA region.
The impact and COVID-19 and the emergence of OTTs are just some of the challenges faced by the satellite industry, but Es'hailSat's Vice President – Commercial – believes that the industry is resilient and has proven its ability to adapt to change. Telecom Review sat down with Mr. Hamad Al Mannai to discuss Es'hailSat's strong presence in the region, essential business partnerships, and how the company stays relevant in an increasingly competitive market.

What can you tell us about your satellite fleet in 2020?

In 2018, we launched our second satellite Es'hail-2 on a Space X Falcon 9 rocket from the Kennedy Space Center in Florida. Es'hail-2 became commercially operational in early 2019 after successfully completing In-Orbits tests. Prior to the launch of Es'hail-2 we completed the acquisition of the remaining payload we did not already own in Es'hail-1.

Since then, we have been aggressively marketing the capacity to potential customers to increase the fill rate on the two satellites. We are currently at nearly 70% utilization on the Ku-band payload on both satellites. Ku-band capacity on Es'hail-1 and Es'hail-2 supports DTH services across Middle East and North Africa. It has been a very successful year-and-a-half for us in terms of capacity uptake by customers, new service roll-out, and increasing satellite fleet utilization.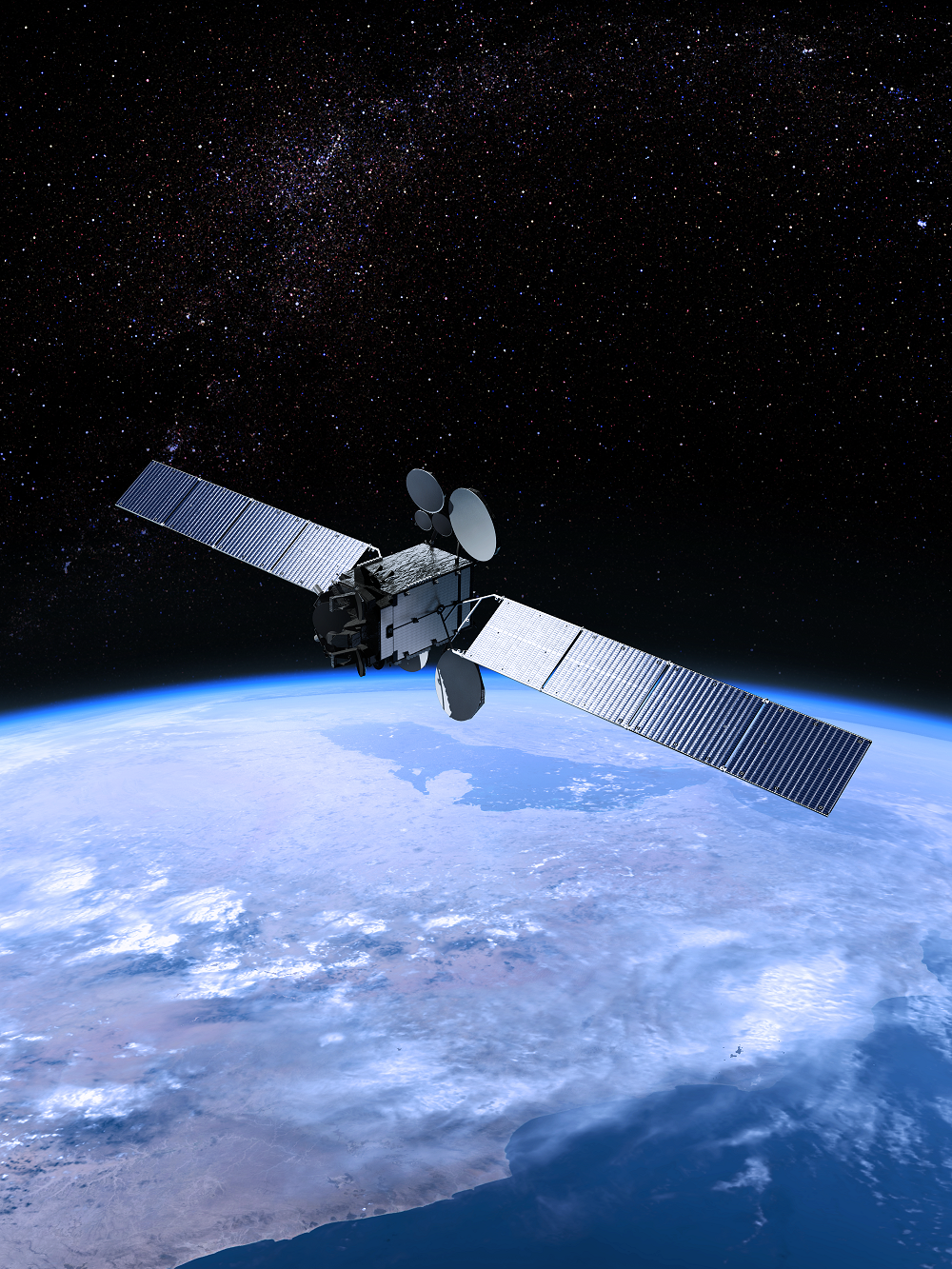 How is Es'hailSat contributing to the diversity of Qatar's economy and the success of the country's 2030 Vision?

The Qatar National Vision aims to transform Qatar into an advanced country by 2030, capable of sustaining its own development and providing a high standard of living for its people for generations to come.

One of the four pillars of Qatar's National Vision is economic development, which lays out plans to reduce dependence on hydrocarbon industries and help build a diverse and knowledge-based economy characterized by innovation, excellence in education and world-class infrastructural backbone.

Since the establishment of Es'hailSat in 2010, we have been focused on building technical knowledge and expertise in the satellite and space industry to support government entities and enterprises that depend on quality satellites services for the success of their business. We have also built world-class infrastructure with the right expertise to support high value industrial and technical services to promote a diverse business environment. And we have been supporting and sponsoring education and events to develop the next generation of a highly-skilled and productive labor force to support the development of entrepreneurship and innovation.

How does Es'hailSat stay relevant in a competitive market?

The core business for Es'hailSat has been to support the media industry with satellite capacity for DTH services. This focus will continue for us in the mid to long term, as the DTH market in the Middle East and North Africa is a vibrant and growing market. Having satellites in the MENA broadcast hotspot of 25.5E/26E is an added incentive for broadcasters to join the Es'hailSat community to distribute their channels, as they are instantly able to reach a wide viewership base.

In response to our customer needs, and to enhance our offering to the broadcast customers, we established a teleport in Doha from where we can provide a suite of value added services, such as turnaround service, playout service, colocation service, uplink service, hosting service, MCPC bouquet, etc. In addition to the core business for broadcast customers, we also support telecommunication companies and enterprises with services such as connectivity services, backhaul, VSAT and other services.

Having the right infrastructure, providing end to end and value-added services, and being responsive to our customers' needs enable us to provide the best-in-class service to our customers.

How has Es'hailSat been affected by COVID-19?

The impact of the COVID-19 pandemic has been felt by all industries across the world, and the satellite industry is not an exception. In a recent survey conducted by NSR, nearly 90% of the respondents indicated a negative impact due the pandemic, with 44% of the companies having significant impact and 45% of the companies having low impact.

With all major events and exhibitions being cancelled or postponed, and travel restrictions in place, the lack of in-person meetings and being unable to rollout new solutions and products has impacted our business and caused delays to some of our plans in 2020.

However, with the majority of the world doing business or interacting online, the demand for broadband has increased over the past few months. This is expected to increase over the next 6-12 months, which would increase the demand for satellite capacity for cellular backhaul to overcome terrestrial network congestion. Our core business of broadcasting is another segment that is expected to increase in demand over the next 12 months as broadcasters consider transitioning from a traditional on-premise set-up to a virtual system such as satellite cloud-based service for content storage and distribution.

Do you foresee any future challenges facing the satellite industry?

From a service perspective, the emergence of OTT will impact broadcasting via satellite for some of the services. However, for live content like sports and news, satellites will remain the most reliable means of distributing the content to a wide region.

With High Throughput Satellites, be it GEO, MEO or LEO, data services can be supported reliably. The challenge will be having cost effective terminals that are small and compact with tracking antennas, which are able to support large bandwidths on MEO and LEO satellites.

With the planned launch of multiple mega LEO constellations, the challenge will be finding the right commercially feasible model, having low-cost ground terminals, frequency coordination, managing space junk and debris, etc.

Finding the right hybrid model for GEO/MEO/LEO satellites to form a unified network will be another challenge in the short to mid-term. However, the satellite industry is a proven and reliable industry; one that has adapted well in challenging times. Hence we believe these will be non-issues in the longer term.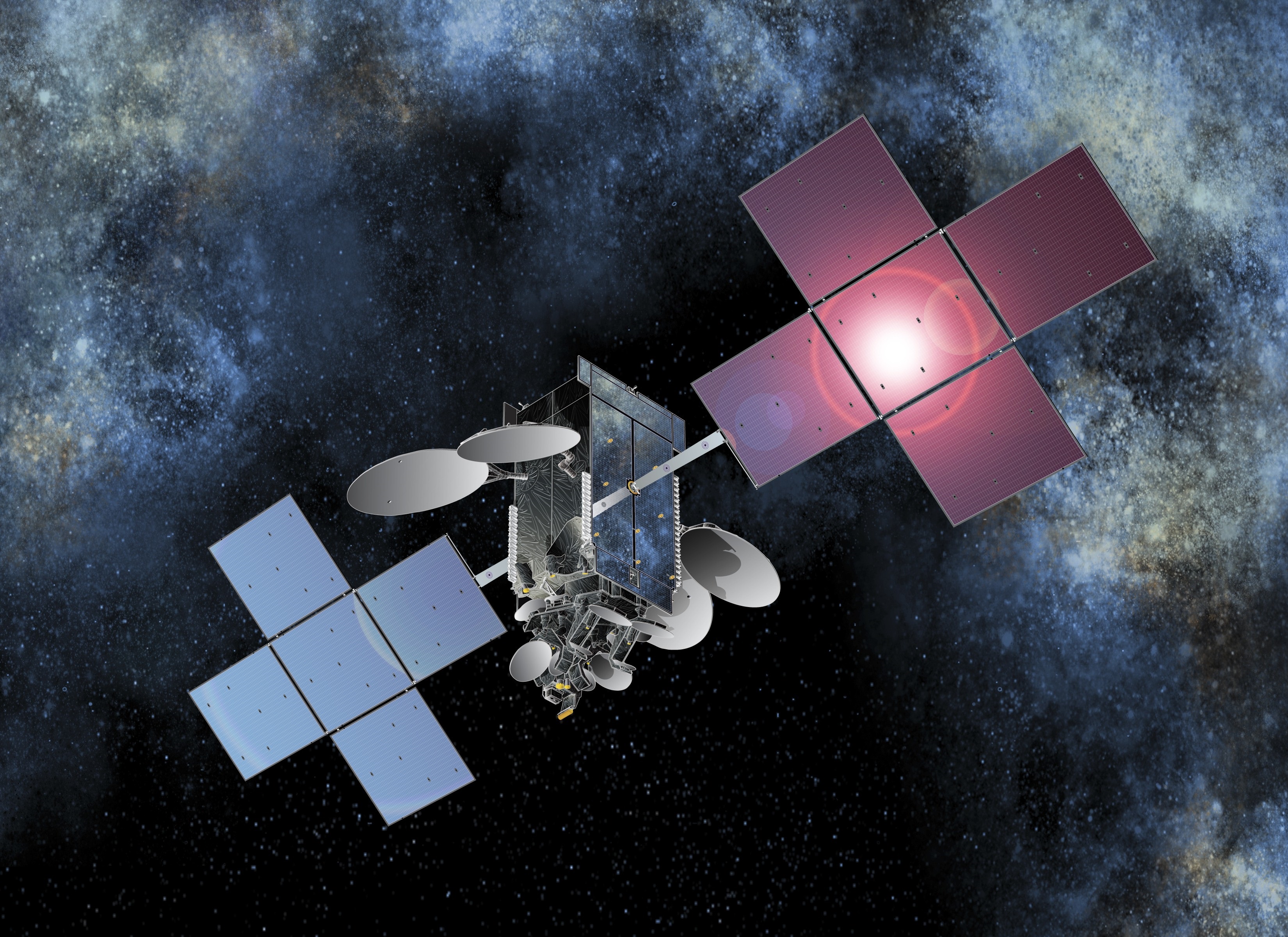 Looking ahead, where do you see Es'hailSat in the coming years?

In the short to mid-term, we are looking to enhance the services we provide within the ecosystem for broadcast and telecommunications sectors. For example, integrating on-premise and cloud-based playout solutions, along with an OTT solution, enhances the value we provide to broadcast customers in terms of flexible on-ground solutions and widening their reach.

In the long term, we will continue to work with our customers to meet their connectivity requirements with services such as IOT, M2M and EO, which we believe will require large amounts of satellite capacity. We also see much potential in the mobility area, both in land and maritime, where satellites remain the primary solution for connectivity.

Es'hailSat plans to build scale through partnerships with leading international satellite operators, with newer state-of-the-art satellites in other prime orbital locations around the globe, offering customers flexible and reliable services.