Nokia is a global technology leader that is focusing on addressing the Middle East and African (MEA) region's requirement and challenges. From responding to the surge of traffic up to fulfilling the needs of the enterprises and operators, Nokia's state-of-the-art solutions are deployed with high level of quality, efficiency, and sustainability in mind.
For a collaborative piece, Telecom Review has connected with Mikko Lavanti, Head of Mobile Networks, Nokia MEA and his team Ali Jitawi, Head of Sales and Business Management (SBM), Saudi Arabia; Hani Dib, Head of SBM, ME; Mounir El Aichaoui, Head of SBM, North Africa and Orange; Markus Braun, Head of SBM, South Africa and Vodafone; and Mohamed Samir, Head of SBM, CEWA and Head of Mobile Networks Delivery. These top executives based in the MEA region have shared the unique position of each of their own markets, as well as the existing barriers and growth opportunities affecting the adoption of 5G and other emerging technologies.
Major Observations in Middle East and Africa
Following the Covid-19 pandemic outbreak, the telecom industry witnessed a huge surge in data consumption for various applications for work collaboration and entertainments. Over just a couple of weeks after the outbreak, Nokia saw approximately 30% traffic growth in MEA networks – the same kind of growth that would usually be expected in a year. Now two years into the pandemic, Nokia wanted to analyze current trends in network traffic at consolidated level in MEA and studied data obtained from various primary and secondary sources. Mikko, Lavanti, Head of Mobile Networks, Nokia MEA, says, "The study report, called MEA Broadband Index Report, will soon be launched. As per the report, the data traffic trends clearly indicate that there is a pressing need for adoption and expansion of 4G and 5G networks across the region, as the report finds 40% YoY growth between 2020 and 2021 in 4G data traffic and a whopping 350% YoY growth in 5G data traffic. Total data traffic is expected to increase significantly in the next four years with a CAGR of 35%; 4G and 5G are expected to drive more than 90% of data traffic by 2026."
"And if we observe the trend between 4G and 5G, even in its early stages, the pace of the rollout of 5G networks has surpassed 4G/LTE networks. Two years after the first LTE launch, there were 25 million subscriptions across 60 networks. By contrast, two years after the first 5G launch, 340 million subscriptions were registered across 155 networks. GSMA Intelligence has forecast that 5G connections will reach 692 million subscribers globally by the end of 2022. It's also important to note that both 2G and 3G data traffic have declined 10% throughout MEA networks. As for voice traffic, 2G voice service is losing share toward 3G and VoLTE," adds Mikko.
All of this shows that end users demand mobile networks that can ensure higher network efficiency, capacity and data rates. Nokia is a global leader in this space and helps operators address all this with appropriate solutions leveraging its comprehensive Mobile Networks products and services.
These include the Nokia industrial-grade private wireless solution that is enabling Industry 4.0 digital transformation. 4.9G/LTE and 5G are providing the next generation of private wireless networks for our connected world, supporting automation, safety, security and new levels of quality, efficiency and productivity. "Private networks are the untapped market in MEA and Nokia is providing technology and services such as the Nokia Digital Automation Cloud (DAC) to build those networks for industry 4.0, as well as network slicing technology that helps operator customers in building campus networks," Mikko rationalized.
Spectrum Re-Farming
Declining traffic in 2G and 3G drives spectrum re-farming toward advanced technologies of 4G and 5G. Governments in the MEA region are releasing more spectrum for expansion of mobile broadband services. Mikko says, "Nokia successfully implemented carrier aggregation projects for our operator customers in the past for 4G, and now for 5G, Nokia successfully verified 3 Component Carrier Aggregation (3CC-CA) in stc's 5G standalone (SA) network for the first time in the Middle East and Africa to deliver leading 5G services and enhance the 5G user experience. We continue to do this for other customers as well."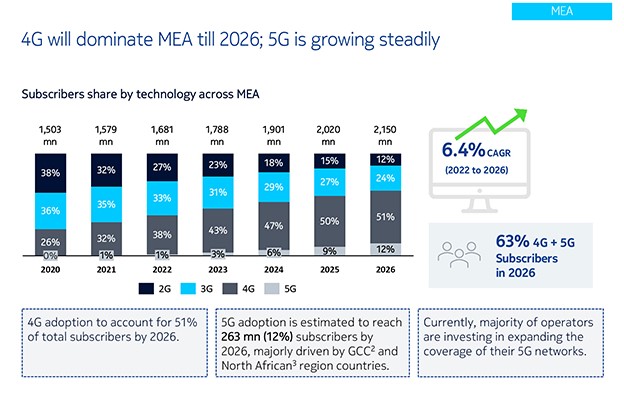 Nokia MEA Broadband Index Report
Sustainable Solution
Sustainability is at the centre of Nokia's new products. The Design for Environment approach ensures creating solutions and products that incorporate environmentally sustainable principles. This programme helps product development teams by setting targets and evaluating energy-saving features with each new product introduction.
"Our recent product introductions highlight our commitment to building energy-efficient and sustainable products. A case in point is Quillion chipsets which reduce energy consumption by up to 50% compared to previous line card generation. Furthermore, our AirScale 5G portfolio powered by ReefShark chipset technology enables up to 75% energy savings. Our new FP5 network process silicon sets a new benchmark for power efficiency in IP routing with a 75% reduction in power consumption over previous generations," Mikko explained.
With each new generation of Nokia chipset, further 15-20% reduction of energy consumption by minimum is targeted, contributing towards the vendor's commitment to climate change and zero emissions. Watch Video: Acceptance of 5G technology is huge in Middle East, says Nokia's Mikko Lavanti
Acceptance of 5G Technology Is Huge in Middle East, Says Nokia's Mikko Lavanti
 Saudi Arabia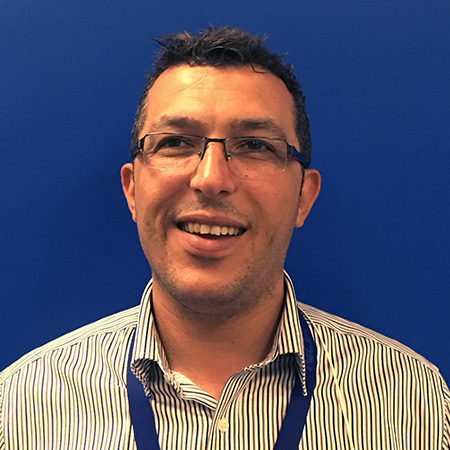 Ali Jitawi, Head of SBM, Saudi Arabia 
In line with global market trends, the data traffic explosion has been evident in Saudi Arabia since the outset of 5G in early 2019. This is supported by the increase of 5G capable devices in the Saudi market. In only one year, 5G's share of data traffic has increased by over 140% marking major growth in data traffic.
Proactive Saudi Regulator and New Spectrum Bands
To cater to these increasing data traffic demands and improve telecommunications services in the Kingdom, CITC, the Saudi telecom regulator, is proactively sparing no effort. The forward-looking regulator has made enormous changes to the spectrum outlook in Saudi Arabia. It was one of the first regulators to auction C-band 3.5GHz for 5G along with other mid bands to allow CSPs in the country to provide distinctive 5G services to their subscribers. Not to mention its vast role in freeing up 1.8GHz band, 2.1GHz, 800MHz and 700MHz.
CITC also is planning to auction more spectrum and open wide doors of opportunities for operators. The plan is for more C-band (200 MHz), low band 600MHz (2x35MHz) as well as 700MHz (2x10MHz) and 700MHz SDL (1x20MHz). The millimeter wave spectrum is also on CITC's radar, whichwill allow more 5G capacity in hotspots, fixed-wireless access, and industrial applications. CITC is further studying how to afford more spectrum to CSPs and others to empower more services and use cases and pave the way for future technologies such as 5G-advanced and 6G.
Ensuring Superior Network Performance During Hajj
Hajj is a very unique and special event, and the season represents the highest traffic density event worldwide for roughly 3 million pilgrims in a limited area of 10 square km. That is in addition to the governmental entities that are present in the area and serving the season. From a mobile networks point of view, it is the ultimate challenge where the serving telecom operators need to provide high availability, high quality voice and data services using all available technologies from 2G to 5G.
"To address such a huge challenge, we at Nokia have covered the Hajj area and the whole city of Makkah including the Holy Mosque networks with two out of three operators in the kingdom for almost 20 years now. Nokia has successfully managed to prepare and support the event delivering outstanding performance levels unmatched anywhere else globally and improving year after year. This undisputed success despite all the environmental and situational challenges as well as continuously exploding traffic volumes, has been repeatedly acknowledged by our customers in Saudi Arabia and has earned us a solid dependable partner status that we are profoundly proud of," said Ali Jitawi, Head of Sales and Business Management (SBM), Saudi Arabia, Nokia.
Saudi Enterprise Sector's Massive Growth Opportunities
Saudi has huge size companies in various businesses such as healthcare, automotive, energy, oil & gas and transportation. Digital transformation is vital for these enterprises to re-shape the infrastructure and transform operations to remain competitive in the Fourth Industrial Revolution era.
"Nokia, as a global technology leader with its wide and deep portfolio of products and services along with its focused approach in this domain, has solutions in different areas such as industrial-grade private wireless networks. Certainly, a connected digital enterprise will drive massive productivity, efficiency, safety and sustainability gains across industries," Ali Jitawi concluded.
 Other Middle Eastern Markets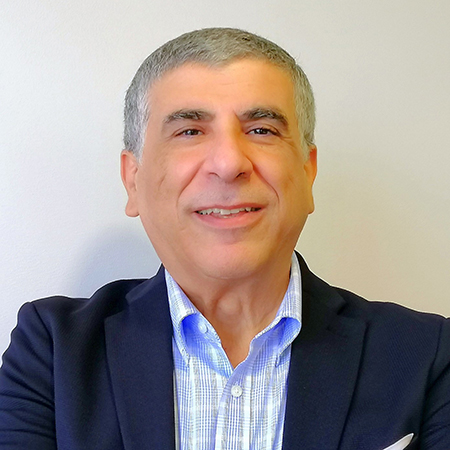 Hani Dib, Head of SBM, ME
The Middle East (ME) smartphone subscriptions are expected to be more than 450m by 2026 and the combined data traffic would grow by 300% by 2026 according to Nokia report. This market has the most challenging environment in the world, with countries ranging from developed and technologically advanced to developing and some even under-developed. Then, there are some countries that face political instability, or global financial and technology sanctions. With this diverse business environment, customer services, network quality, technology evolution and CAPEX budgets become critical factors for the CSPs.
In addition, the race for effective and extended coverage, and faster and more reliable networks, has been evident in recent years, creating visible gaps between technology leaders and late adopters. Nevertheless, many opportunities, especially in the enterprise domain, remain largely untapped. Though the 5G technology is a reality in the Gulf countries, many prospects still exist to serve the hot demand in the anticipated 4G/5G technology space and to further accelerate the digitalization process. 
Solutions for Complex Demands
Nokia is equipped with a comprehensive and strong product portfolio to address this complex demand and enable primary coverage to far remote areas in various countries. At the same time, "we in Nokia, continue to deliver enhanced 4G functionality to CSPs along with its latest 5G solutions, supported by advanced capacity analysis solutions based on machine learning algorithms and artificial intelligence that are already embedded in our Nokia products," said Hani Dib, Head of SBM, ME, Nokia.
A trend in the most advanced countries shows that CSPs are now ready to monetize their infrastructure investments and boost revenue. Customers are now going beyond the classic broadband connectivity propositions and are looking at 5G use cases for enterprise and offerings for a new generation of consumers such as fixed wireless access, gaming, eSports, augmented and virtual reality.
"These future growth areas are powered by Nokia's state-of-the-art solutions like mMIMO, mobile private wireless and 4G/5G slicing. We are always thrilled to work with the CSPs to bring to their customers the latest advancements in 5G technologies, thus addressing operators' needs for sustainable and future-proof networks," added Hani.  
Expert Consultation on Spectrum
One of the challenges that remain for CSPs is to secure additional spectrum in 4G and more so procuring new spectrum for 5G to build flexible, cutting-edge and far-reaching networks that are low in energy consumption. Few countries are already having ongoing spectrum discussions where Nokia is contributing by providing consultation to network providers to strategize long-term network evolution, as well as steps to fully monetize 4G and develop plans for a future roadmap with 5G post spectrum auctions.
Nokia's approach plays a pivotal role in helping ME CSPs and their customers reach their goals. "With its advanced ReefShark portfolio, Nokia is well positioned and proud to support its CSP partners in building a sustainable future, with smooth network evolution along with strategic and proactive capacity analysis to identify unserved demands to boost revenue and achieve end users' aggressive technology goals," explained Hani.
 North Africa and Orange Countries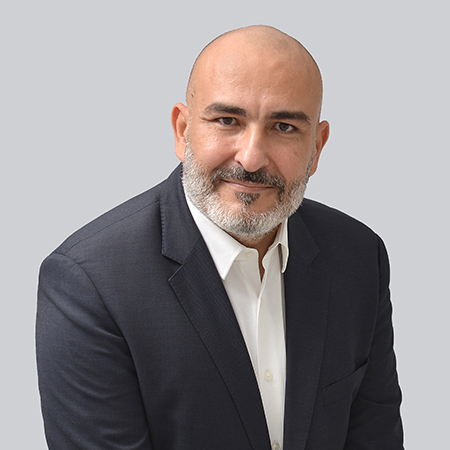 Mounir El Aichaoui, Head of SBM, North Africa and Orange
Following the COVID-19 outbreak, North Africa operators and Orange have seen a high demand for mobile broadband. According to the Nokia Broadband Index report, North Africa is expected to have a 20% increase in total subscriber base by 2026 compared to 2022.
New Spectrum Addresses Traffic Growth
Spectrum allocation of TD LTE as well as legacy U900, G900 and eGSM bands in Morocco, Egypt, Algeria, Tunisia, Senegal, and Cameroun have enabled operators to capitalize on their existing 4G infrastructure while adding additional layers to their network, providing a significant increase in throughput and quality of service. In North Africa, data traffic is expected to increase significantly in the next four years with a CAGR of 42%, out of which 4G is expected to carry 83% of total data traffic by 2026, as per Nokia study.
"Nokia has positioned itself as a major partner and technology enabler for its customers by offering its state-of-the-art Airscale 5G ready portfolio and associated services. Customer testimonies and CXO congratulatory notes about additional traffic absorption and network KPI improvements following network upgrades, new layer activations, network optimization and expansions using Nokia solutions are a testament to our success in addressing their challenges and requirements," said Mounir El Aichaoui, Head of SBM, North Africa and Orange, Nokia.
From 4G to 5G
While 4G will likely remain the bread and butter in terms of technology deployed for the coming years, North Africa and Orange in particular, are setting  sight on 5G. In addition to currently deployed 5G in Togo, more countries are expected to line up in terms on 5G auctions and license awards. "Here, we are talking Tunisia and Jordan in 2022, followed by Senegal, Mali, Ivory Coast, Cameroun, Morocco, Algeria, Egypt in 2023," Mounir pointed out.
In North Africa, 5G subscribers are expected to reach 10% of total subscribers by 2026. This will also be greatly driven by penetration and adoption of 5G-enabled devices, which remains a challenge in this part of the world. Having said that, Nokia has been actively supporting customers on their 5G journey by offering 5G-ready equipment as well as the successful completion of numerous 5G trials, receiving overwhelmingly positive feedback.
Huge Traffic During Major Events
Nokia has also been a trusted partner for years in providing support to its customers for special events, where the traffic surges and KPI challenges pose a major test to networks' resilience and subscriber satisfaction. Annual religious events in Senegal, the African Cup of Nations football competition in Cameroun, and the Mediterranean Games in Algeria are just a few examples. "With our professional services of network planning and optimization in tandem with our rich feature and equipment offering, we help our customers address these challenges while capitalizing on their investment," Mounir explained.   
In summary, by using Nokia's industry-recognized portfolio, customers are provided with best-in-class technology and solutions, helping them secure their ROI, embrace new technologies and become leaders in their respective markets. In doing so, "we, together with our customers, help millions gain access to fast, reliable, mobile internet and voice as well as help industries run more efficient and secure operations, creating new use cases and revenue streams," Mounir concluded.
 South Africa and Vodafone MEA Countries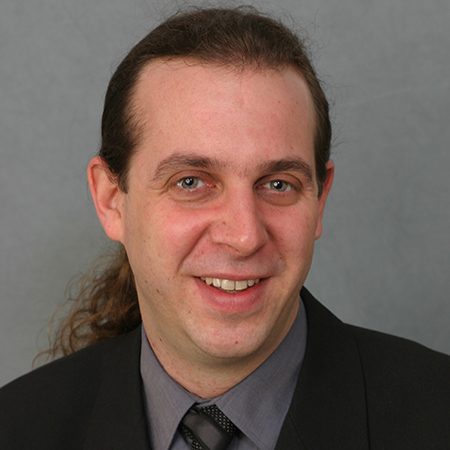 Markus Braun, Head of SBM, South Africa and Vodafone
In the past two years, COVID-19 has impacted various industries across Southern Africa and Vodafone MEA countries, serving as a catalyst to accelerated digitalization, and creating new operating models. As enterprises and industries embrace this new way of doing business, traditional operating models need to continue to evolve into what has been deemed the new normal.
The Fourth Industrial Revolution (4IR) is also no longer a dream as organizations digitalize in all shapes and forms. It has become a reality overnight, forcing CSPs to re-evaluate their operating models to support the increased demand driven by a sharp growth for reliable connectivity that will enable technologies such as video conferencing, remote working capabilities, and offer access to remote education and telemedicine. In addition to those needs, the markets still have the traditional needs to further develop and accelerate rural connectivity across the region while looking at efficient and lean solutions.
"As per Nokia's study, 4G subscribers in Southern Africa region are projected to reach 105m (58% of total subscribers) by 2026 while 5G adoption is increasing steadily. Operators across Southern Africa region are stepping up efforts to migrate existing 2G and 3G customers to 4G networks," said Markus Braun, Head of SBM, South Africa and Vodafone, Nokia.
Nokia continues to address all these requirements by migrating existing networks to 4G, enhancing 4G capabilities of existing 4G networks, and evolving existing networks into 5G as well as reshaping markets like Ethiopia with new greenfield deployments to support further growth. For this, "we at Nokia are committed to bringing our comprehensive mobile networks solutions to our customers across the market," Markus highlighted.
Unlocking Spectrum
Spectrum availability is a fundamental ingredient for CSPs to keep their network performance up and keep the deployed technology at a state-of-the-art level to achieve efficiency. The market has recently seen the final unlocking of spectrum in South Africa during March 2022, followed by Kenya releasing specific additional spectrum to be used to enhance the 5G networks. Tanzania is also looking into releasing spectrum. While the spectrum becomes more widely available, we can already see larger scale 5G rollouts across the region, which in turn will take the benefits of mobile broadband and the Internet of Things (IoT) to end customers. One of the immediate use cases would be fixed wireless access as an alternative to fibre, to connect under-developed areas as well as SME industry players.
Power-Efficient, Sustainable, Rural Connectivity
"While Nokia is delivering the technology that makes the world act together, we are also focused on addressing today's African requirements and challenges," Markus remarked.
One of the biggest obstacles is cost, and specifically the expense associated with deploying infrastructure. Telecommunication service providers and tower companies have struggled in the past to justify the investment in rural areas, citing slow ROI as a major problem, which should be addressed with a sustainable solution.
"Promoting sustainability is one of Nokia's key policies. In the context of Africa and rural connectivity, there are several layers of technology to consider. Firstly, there is a need for baseline radio network product/ solution that can work across several technologies and provide the required coverage. Secondly, power supply and consumption is another area where costs can be brought down and Nokia is actively innovating in that direction – from off-grid power solutions into reducing the total power consumption by using batteries paired with solar energy.A comprehensive power solution in conjunction with a highly competitive product for 2G, 3G and 4G is key to unlock the rural connectivity challenge," Markus concluded.
 Central East West Africa Market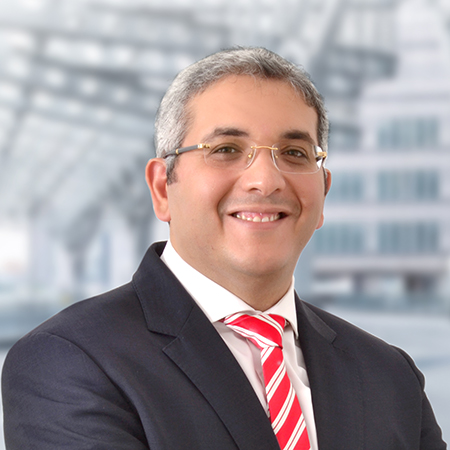 Mohamed Samir, Head of Sales and Business Management, CEWA & Head of MN Delivery, MEA
In Central East West Africa (CEWA), 70% of the voice traffic is still carried by 2G. The primary goal of the CSP is to get more subscribers to switch from 2G to 4G. Currently, 3G layer is being used to offload 2G voice. A gradual shift towards 4G layer for the voice is also observed. VoLTE services are coming up in many countries and this shall evolve as the device ecosystem matures. 
"Today, more than 60% of the total data traffic is carried by 4G in CEWA. Furthermore, this traffic is expected to grow four times in the next four years. 5G adoption is also expected to accelerate over the next four years, accounting for nearly a tenth of total mobile subscribers by 2026," said Mohamed Samir, Head of SBM, CEWA, Nokia.
Leveraging New Spectrum
In addition to managing this growing traffic, challenges faced by CSPs in the region vary from a declining ARPU, increased network complexity, and need of wider network availability. To address these challenges, Nokia is engaged with operators to leverage acquisition of new spectrum and re-farming from legacy technology of 2G/3G toward 4G and 5G.
Countries such as Nigeria, Kenya, Zambia and DRC have got new spectrum allocated. These new spectrums will pave the way for 4G/5G expansions for existing CSPs and bring new players into the market. For example, a new player like Africell Angola acquired over 2 million subscribers in the first month after the launch with Nokia as its trusted partner to manage its greenfield end-to-end network. Apart from increasing the mobility coverage to the unserved population, these new players are also focusing on new customer segments like enterprises and fixed wireless access – which enables new technologies and use cases in the market.
"Apart from that, we are addressing network complexity through digitalization and self-organizing networks for several CSPs," added Mohamed. In fact, Nokia signed a memorandum of understanding (MoU) with the African Telecommunications Union (ATU) to drive digital transformation and the knowledge economy across the African continent. The two parties will leverage the power of telecommunications, including 5G networks, to connect the unconnected and identify innovative use cases, as well as business models.
Big CSPs like Airtel and Africell have already started investing in 5G-ready baseband platforms as a preparation for next phase of digital transformation. Further, enhanced software features like state-of-the-art dynamic spectrum sharing (for all technologies) helps CSPs efficiently manage their spectrum and prepare for early adoption of 5G.
Developing Local Talent
On the other hand, Nokia's human capital vision aims to build and develop local competence through skills transfer in their operating countries, with a constant focus on diversity and inclusion to bring together innovative minds from diverse backgrounds to address the challenges.
"With Nokia's commitment to community services, the children's right for education and support of the human capital remains a priority," Mohamed stated. In this context, as one of the examples across the continent, Nokia teamed up with UNICEF and the Government of Kenya in a multi-partner collaboration to bring internet connectivity and digital learning to disadvantaged Kenyan schools.
  Solutions Delivery 
Delivery of solutions is as important as devising appropriate solutions for operator customers across MEA. Nokia has been catering to its customers' demands across the region, on the promise of operational excellence. To efficiently achieve this, Nokia subjects its delivery organization to a constant transformation via standardization, digitalization, and automation, with the adoption and implementation of the various Nokia digital platforms.
"In fact, our digital evolution is key to addressing customer's needs for operational efficiency, services speed, and time to market, flexibility and adaptability, as well as further transparency and visibility. Fast and efficient deployment enables CSPs to maximize their return on capital invested and improve their competitive position," Mohamed expounded.
Nokia Digital Deployment Services
Nokia's digital deployment services achieve faster, more flexible, and efficient rollouts, a cornerstone for rolling out the networks of tomorrow, with automated workflow orchestration, drone-led site visits, site digital database, real-time project dashboards and automated analysis.
According to Mohamed Samir, "The company's digital design engines and embedded machine learning algorithms help in building high performance and efficient networks. Driveless analysis based on crowdsourcing data, energy-saving features deployment and coverage optimization address environmental sustainability."
Smart CAPEX Analysis
Nokia's smart CAPEX analysis that includes hotspot detection and unserved demand estimation, guides operators to focus on those areas that will speed up and maximize return on investment. On the other hand, unified troubleshooting platforms help the operations and maintenance team to leverage bots to collect logs for faster resolution, and free high-skilled engineers to focus on priority tasks through AI-based digital assistants that can present the right information at the right time in a dynamic manner.
"The health and safety of every engineer involved remains a top priority for Nokia, and the quality of deployment, with ethical behavior and doing things right in the first go, is another big priority in the quest for delivery excellence," Mohamed asserted.