The 16th Edition of the Telecom Review Summit was a resounding success, generatıng enthusiastic reactions from both participating leaders and companies in the ICT industry, with praise about the event flooding social media channels.
The action-packed two days (Dec. 7-8) saw C-level executives exchange insights, opinions and trends in the industry, and each and every one had something to take away from the mega event.
Here are some of the responses, in no particular order.
The first mention that grabbed our attention was this: a short video about our event by e&. It was such a proud moment for us to see the enthusiasm of the UAE's top telecom operator for our event.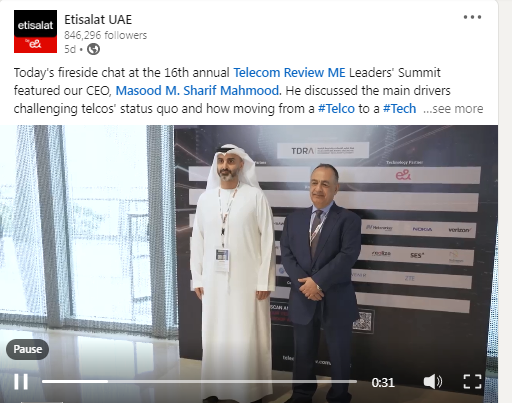 TRDA was the diamond sponsor of the TRS2022 and was critically supportive of the mega event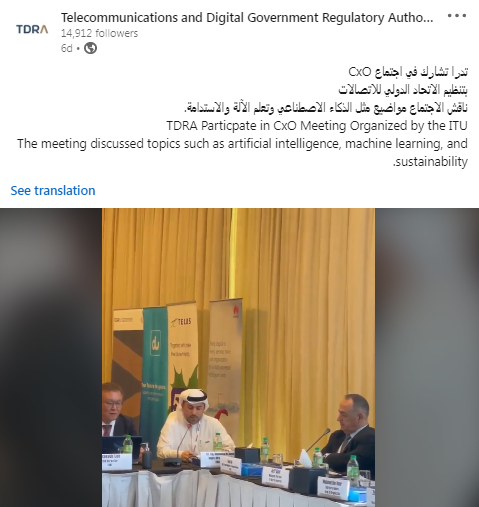 One of the highlight panels of this year's event was "Women In ICT," where the various roles of women in the ICT sector were explored at length.
Huawei's May Li, who was part of the panel, wrote: "It was a fantastic opportunity that I shared experiences, thoughts and hopes with an awesome group of ICT leaders in the Telecom Review #leaderssummit panel Women In ICT."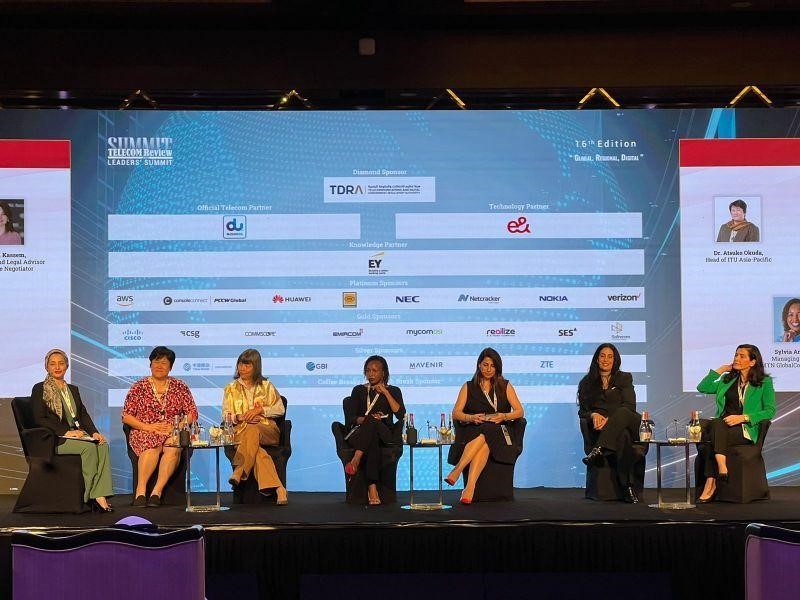 Women in ICT panel in action.
Bilel Jamoussi...
Adnan Kashwani, senior director at Cloud Center for Excellence at Etisalat, posted this:

Mark Birch from AWS had this to say: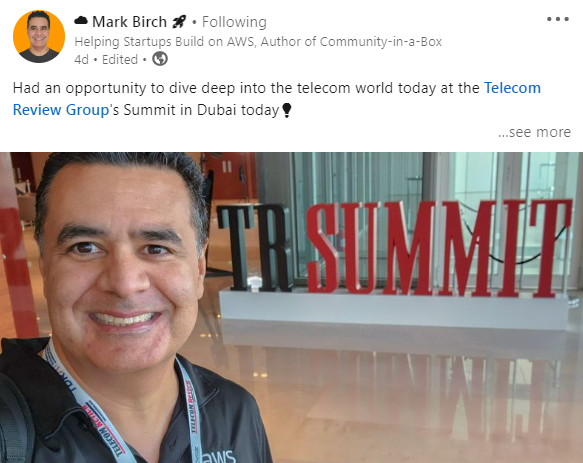 From Zain KSA came this:

Africa Rocks: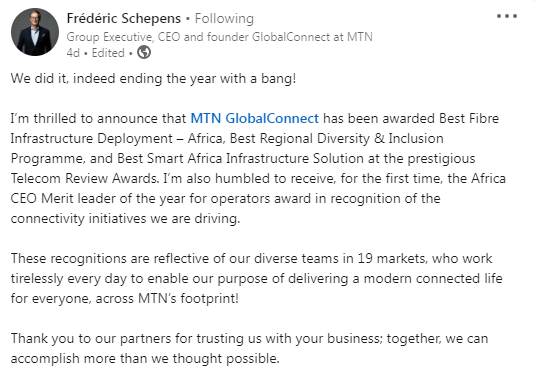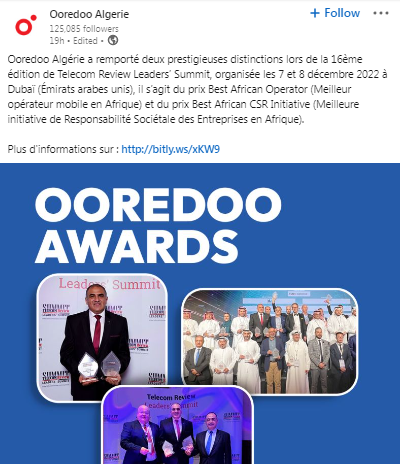 China Mobile International proudly shared this video post: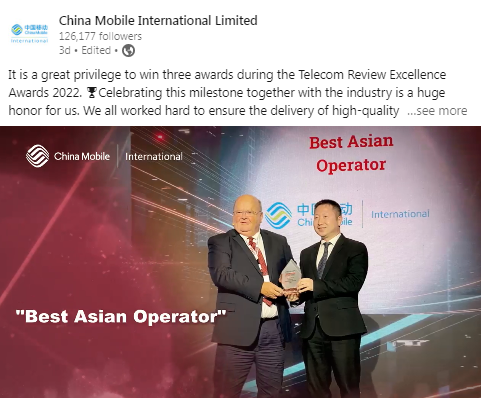 du's Karim Benkirane was all decked out in celebration of the Morocco football team's performance at the FIFA World Cup in Qatar, appearing with the red cloak in colorful support: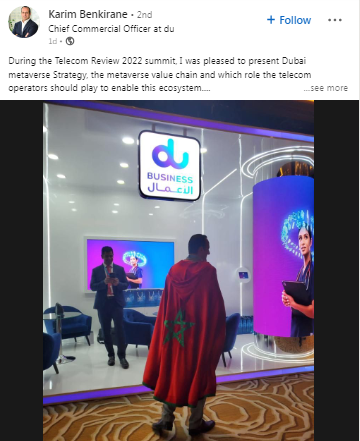 The Mavenir team...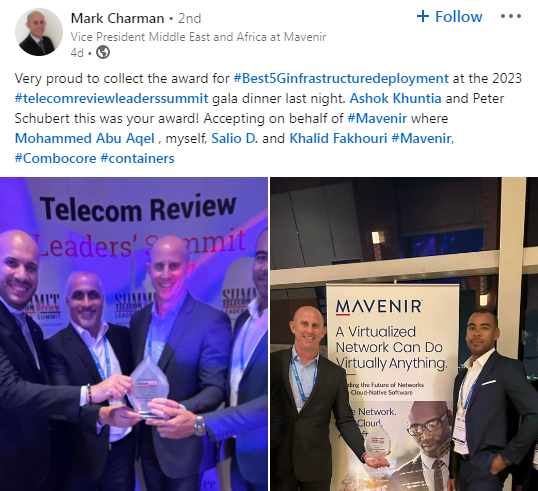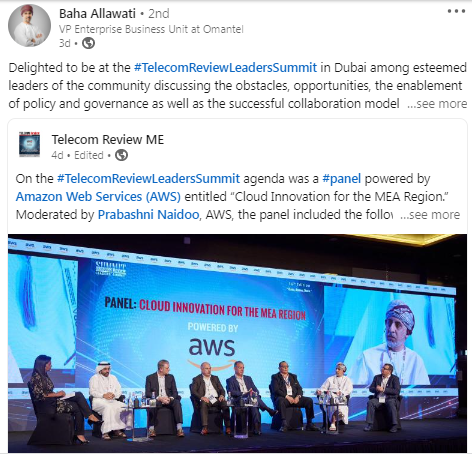 This was Nokia's Mikko Lavanti's post: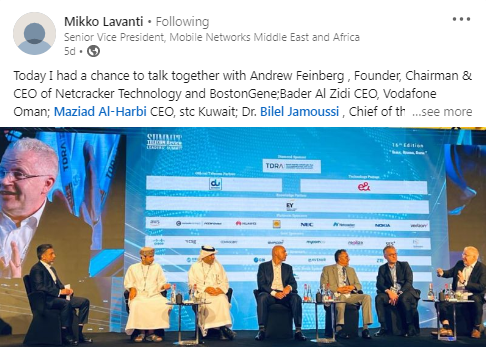 du's Jasim Al Awadi shared this: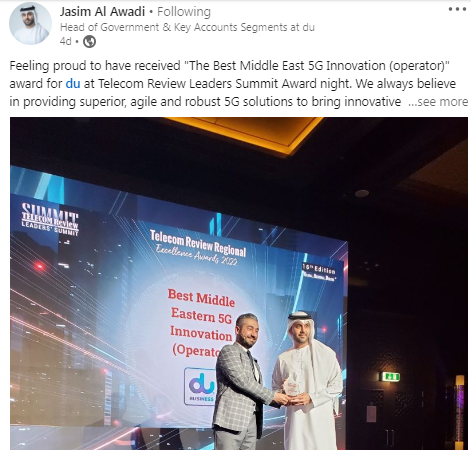 Yes, Cisco was there…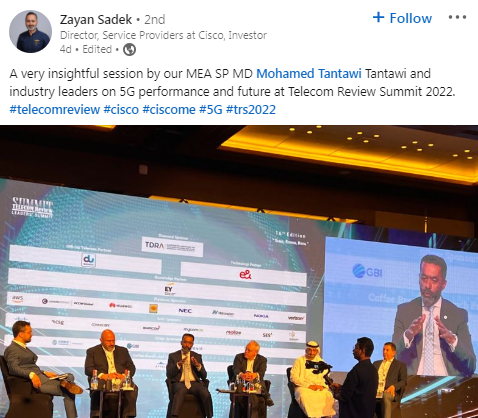 Discussing Cloud…
We love to read comments like the one below: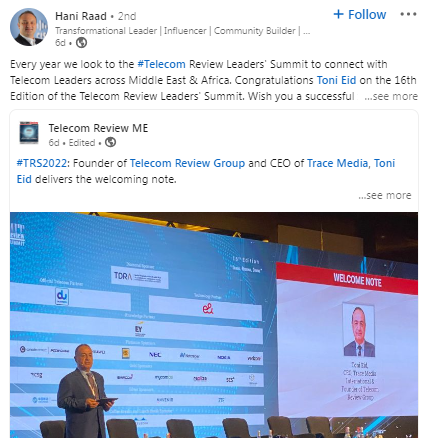 Squeezing in one frame...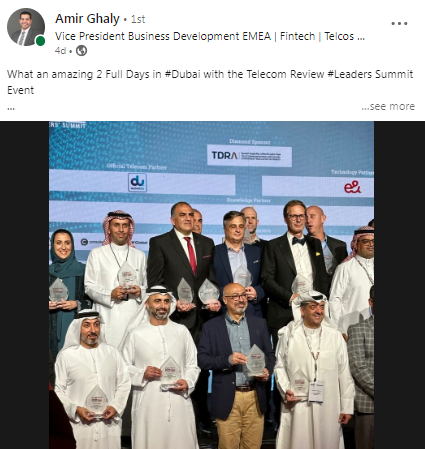 One of the most pleasant events of the professional calendar year.. wow

Verizon picked up three awards..here's Michael's reaction..
And we had something from Gareth..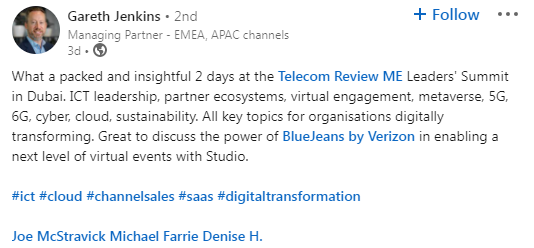 Sofrecom is ready for business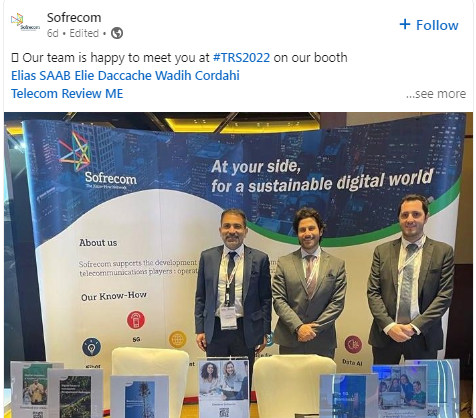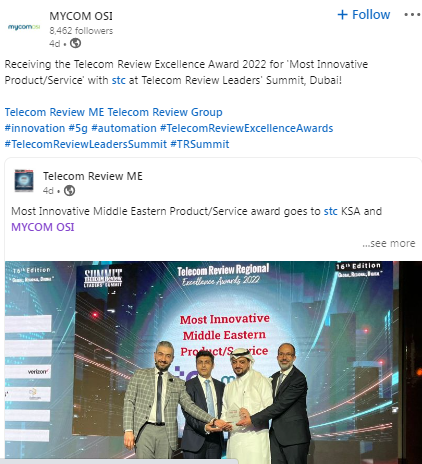 APTelecom's Eric Handa and Alex Chase gets ready to be interviewed..