STC Signed Mega Deals with a number of international companies (Nokia, Ericsson, Huawei) on the margin of GITEX Dubai 2017. The first agreement was signed with Nokia to boost mobile broadband capacity and coverage in Saudi Arabia using Nokia's 4.5G-Pro technology.  The agreements were signed by Emad A. Alaoudah, Procurement and Support Services Sector VP at STC, in the presence of Dr. Khaled H. Biyari, STC Group CEO, and Nasser Alnasser, SVP of Technology and Operations at STC.
The enhanced network will meet the ever-increasing demands of end customers, including the millions of visitors who travel to the cities of Mecca and Medina each year, particularly during the Hajj and Ramadan seasons. Furthermore, the NB-IoT will enable STC network infrastructure to evolve into the new era of digitization, which is a solid step towards the new programmable world.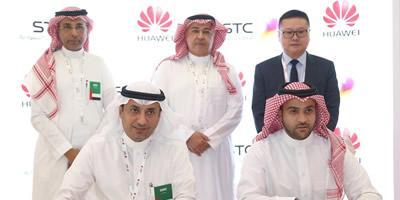 The second agreement was signed with Huawei for 5G-Ready network with Huawei to support STC's 5G strategy, satisfy subscribers' ever-increasing demands, drive Saudi ICT industry development, and to support the Kingdom's 2030 Vision and the National Transformation 2020 Plan.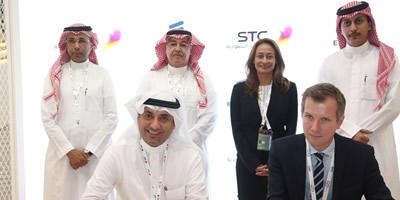 The third agreement was signed with Ericsson upon which, Ericsson provides STC with managed services to enhance customer experience, network performance and process quality, as well as passive managed infrastructure services, electro-mechanical equipment for mobile access sites, facility management during crises and electromechanical management of technical sites.